Murray: It's going to be a war
Martin Murray (34-4-1, 16 KOs) wants to prove he's back with a bang at Middleweight and ready for another World title crack as he takes on Gabriel Rosado at the Echo Arena in Liverpool on April 22, live on Sky Sports.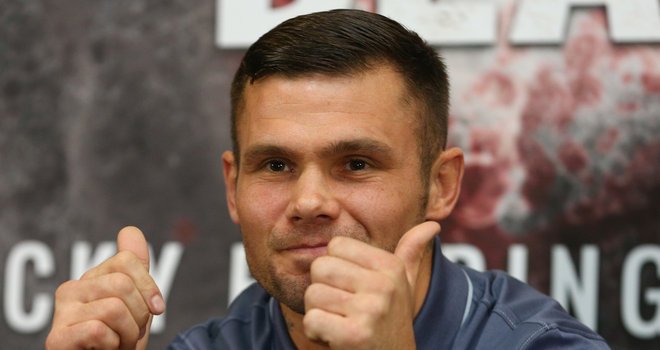 Martin Murray
"I know that I still have a World title in me," said Murray. "Middleweight was all tied up with Golovkin but Super Middleweight was more so I moved up. Having gone up there and fought the best up there, they are big guys and I feel that I am better placed at Middleweight. Golovkin still has all the belts but he might have to move up to get the fights he wants and that could open things up once more.
"Rosado is a quality fighter and I don't think his record does him justice. He'll go anywhere and fight anybody and he's been in with all the top guys. He's tough and comes to fight, and that's my style too, so that's why I am excited about it and the fans are too because there's no way that our styles won't gel. It's going to be a war.
"People have always written me off. I've moved to Super-Middleweight, I thought I should have won the title against Abraham, looking back I left it too close to call. Against Groves, I was far from my best but I left it all in the ring and nearly spun it on its head late on and that was me at only 60 per cent. I'm flying in the gym and I believe I am a level above him and it will tell on the night."