Nationality:

Residence:

Omaha, USA

Born:

July 26, 1988 (34 years)

Place of Birth:

Corpus Christi, USA

Height:

6′3″ / 193 cm

Reach:

6′5″ / 197 cm
Record:

31-17, 15 КО

Division:

Light Heavyweight (205 lbs)

Debut:

Feb. 29, 2008

Alias:

Lionheart
Next fight of Anthony Smith is not determined yet.
Date
Participant
Record
Results
Date
Participant
Record
Results
Boxing News: Anthony Smith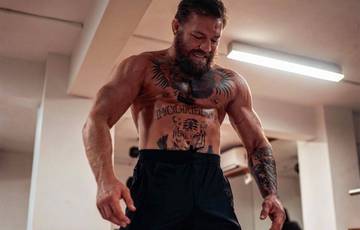 Nov. 27, 2022, 1:02 p.m.
Conor McGregor answered Anthony Smith, who previously expressed concern over the fact that the Irishman dropped out of the USADA pool, and then could safely return to it. According to Anthony, Conor could get drunk during this time, and no one is worried about this.
---
ANTHONY SMITH PROFILE WHAT IS ANTHONY SMITH'S RECORD?
Anthony Smith's record currently stands at 31 wins, 17 loses and 0 draw.
WHAT WAS SMITH'S LAST FIGHT?
Anthony Smith's last fight took place against Magomed Ankalaev on July 30, 2022, in Dallas, USA. He lost by TKO in the 2 round. That fight was 4 months and 2 days ago.
HOW ACTIVE IS ANTHONY SMITH?
Smith's last 3 fights have come over a period of 3 years, 1 month and 29 days, meaning he has been fighting on average every 0 month and 20 days. In those fights, he fought a total of 11 rounds, meaning that they have lasted 3 rounds on average.
WHERE IS ANTHONY SMITH FROM?
Smith was born in USA.
HOW OLD IS ANTHONY SMITH?
The Anthony Smith is currently 34 years old. He was born on July 26, 1988, so he will turn 35 in 7 months and 24 days.
HOW LONG HAS SMITH BEEN FIGHTING?
Anthony Smith made his professional debut in February 2008, so he has been a pro for 14 years.
HOW TALL IS ANTHONY SMITH?
Smith is 6' 3" (6 Foot and 3 inch) which is 193 cm (1 meter and 93 centimeters).
WHAT IS SMITH'S REACH?
His reach is 78 inches (78") which is 197 cm (1 meter and 97 centimeters).
WHAT WILL BE ANTHONY SMITH'S NEXT FIGHT?
Anthony Smith doesn't currently have a fight scheduled