Ferguson released a comic announcement of a fight with Kazakh star Rakhmonov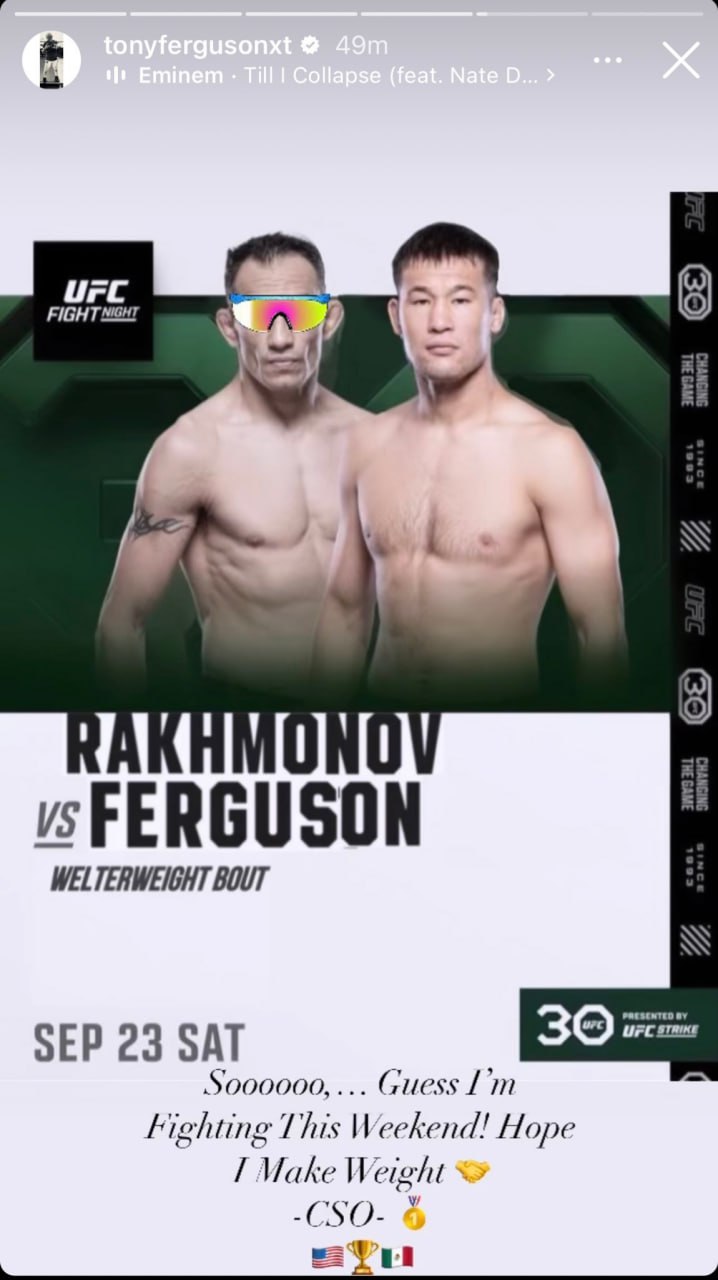 Once a fearsome UFC lightweight Tony Ferguson made a joke on social networks. In his story, "El-Kukuy" published an announcement photo of his fight with top welterweight Shavkat Rakhmonov. Tony indicated that the confrontation would take place this coming Saturday, September 23rd.
"So guess who I'm fighting this weekend! I hope I can make weight," Tony wrote.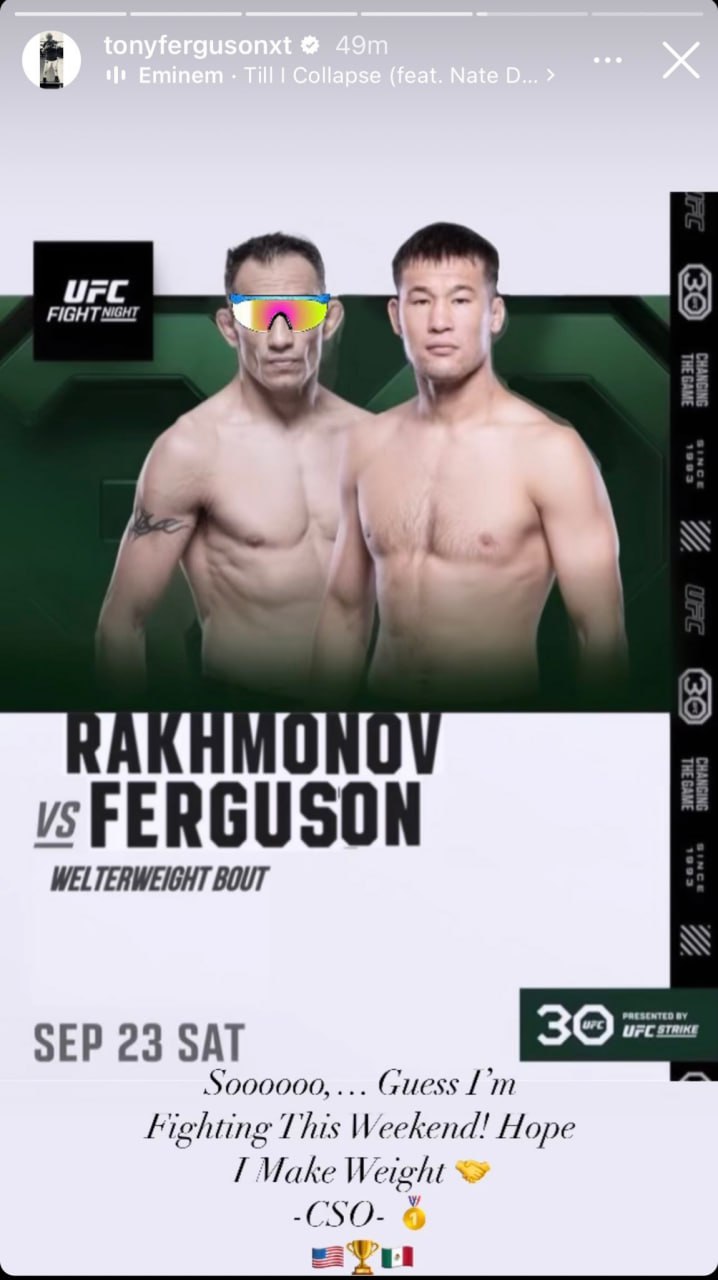 Let us remember that Tony is currently going through extremely difficult times. He has lost his last six fights in a row.