Coach Explains Joshua's Record Weight
115.8 kg, which Anthony Joshua (24-3, 22 KOs) showed at the weigh-in before today's fight with Jermain Franklin (21-1, 14 KOs), are a record in the British career. However, AJ's coach Derrick James assures that the heavy weight will not hurt his ward in the ring.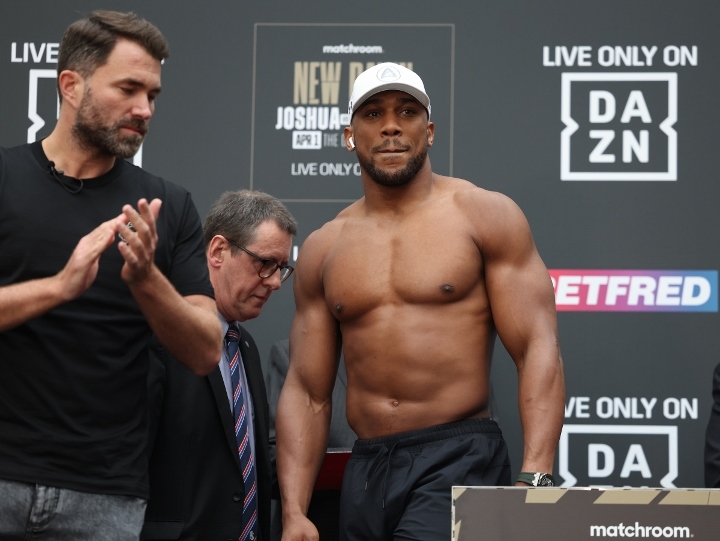 Anthony Joshua. Photo - Mark Robinson
"He must come out in the best possible shape and in the best health. That's the reason for such weight, "said the Texas coach, who admitted that when he started working with Joshua, he didn't analyze his past performances too much.
"I don't know old AJ. I saw only three of his fights. I'm focused on the new version of him that he is now," James added.
Anthony Joshua vs Jermaine Franklin will be the main event of tonight's boxing event in London. The broadcast of the main fights of the evening starts at 21:00 Kyiv time.