John Fury asked his son to fire the "traitor" coach
John Fury is furious at Sugar Hill Steward for his comments after the breakdown of talks on the fight between Tyson Fury (33-0-1, 24 KOs) and Oleksandr Usyk (20-0, 13 KOs).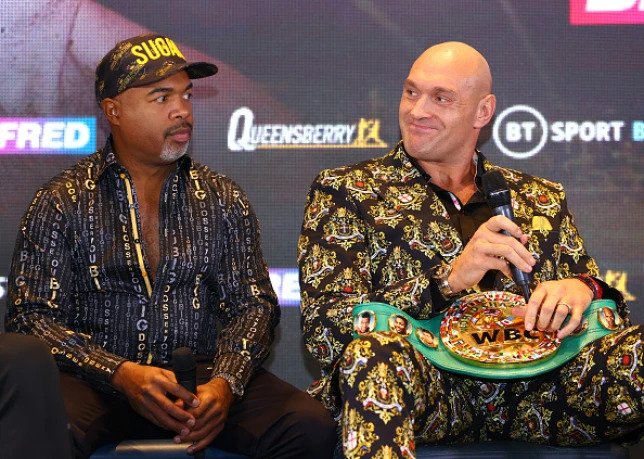 Sugar Hill Steward and Tyson Fury. Getty Images
"What the hell was he thinking? "I'm only here because of Okoli." And yet I saw how he trained Tyson, lived in his house with his woman, went to the gym. And suddenly he betrayed him like Judas Jesus," said the father of the "Gypsy King" in an interview with the British Metro.
"Such an offense is a reason for dismissal! Tyson fell in love with these people and then discovered they weren't who they said they were," John Fury added.
A week ago, SugarHill Steward made a lot of noise by saying that he did not prepare Tyson Fury for the fight with Oleksandr Usyk, since, in his opinion, this fight was not officially announced. The words of the American coach contradicted the rhetoric of people from the WBC champion team, who claimed that they were ready to fight Usyk on April 29.