Tyson Fury: "If my brother Tommy doesn't knock out Jake Paul, he might not come home"
25 February Tommy Fury (8-0, 4 KOs) must face Jake Paul (6-0, 4 KOs) in Saudi Arabia. Tommy is the half-brother of Tyson Fury, the WBC heavyweight champion of the world. So Tommy can't afford to lose to a blogger.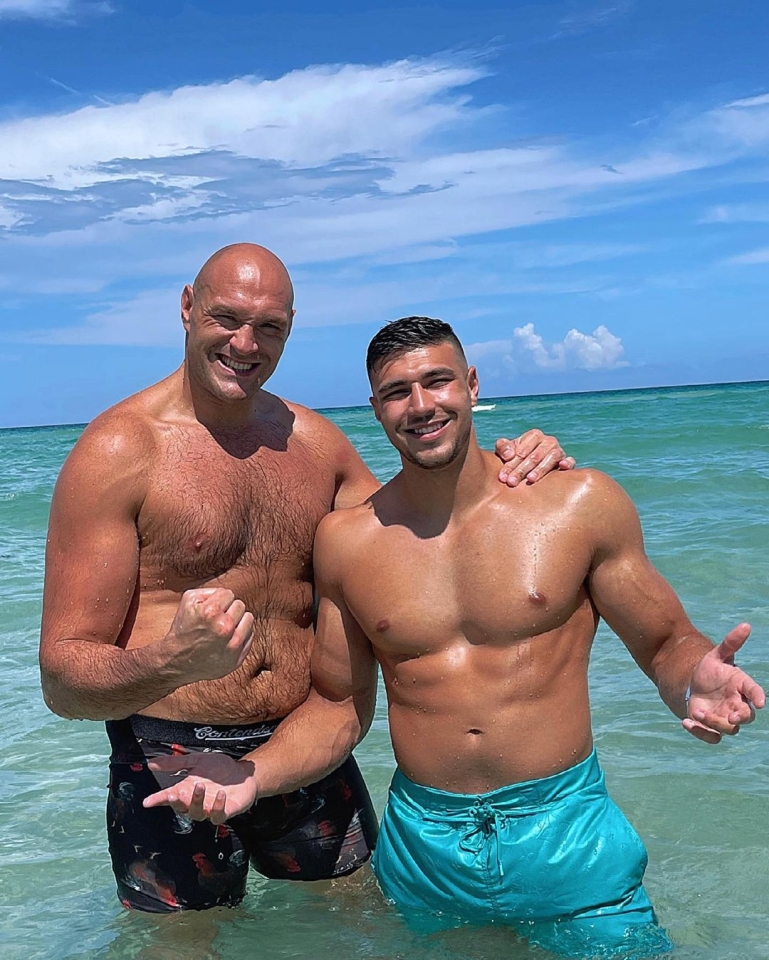 Tyson and Tommy Fury
"The fight has not been officially announced yet, but it will be soon. I expect Tommy to punch him in the jaw and end the fight early. And if not, then he may not be returning from Saudi Arabia," Fury said.
Tyson Fury also revealed how he is going to help Tommy prepare for his fight against Jake Paul. "I will put on a white wig and talk nonsense every day in the gym to help him tune in," Tyson Fury said.
"If my son loses, there will be no place for him in boxing. But I am 100 percent sure that he will not just win, but will win ahead of schedule, "added John Fury, the father of the brothers.