Smith-Eubank shot stats
After equal first two rounds Chris Eubank Jr. picked up the pace, and seemed to go ahead in the third round when he landed 13 punches, 8 of them power, against 6 accurate punches Liam Smith, 4 of which were power.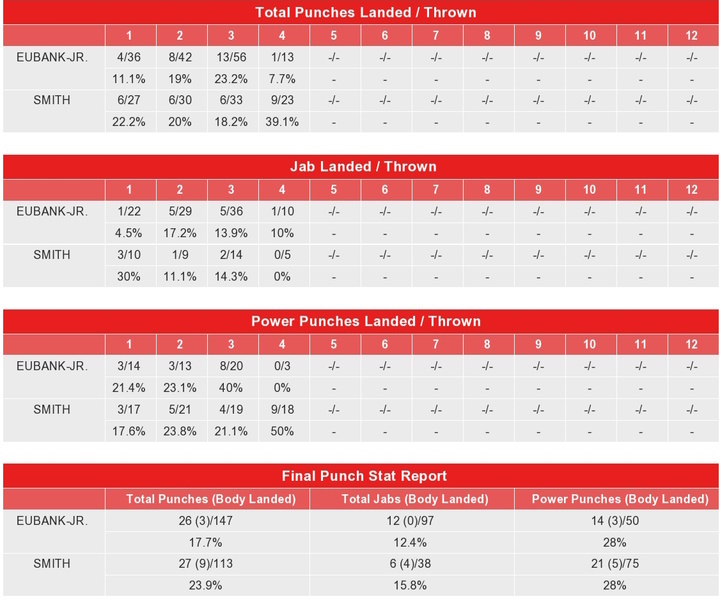 However, at the beginning of the fourth round, Smith was able to corner Eubank Jr., achieve a knockdown, and then finish off the opponent.
All 9 of Smith's punches in the fourth round were power punches.