Chisora ​​not going to retire after Fury trilogy
Derek Chisora stated that he wants to continue fighting after his loss in the trilogy against Tyson Fury. When asked about his retirement, the 38-year-old Briton said: "No, not yet, not yet. Fuck this shit... I'll take a time out, relax, rest and see how I feel... I'm not leaving like this."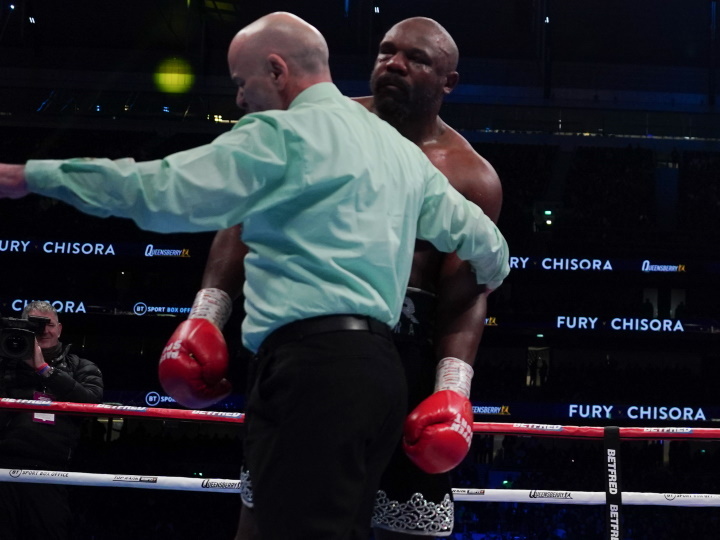 Derek Chisora
Chisora ​​also added that he had no questions for referee Victor Laughlin, who stopped the fight: "The referee said, 'If you don't do anything, I'll stop the fight.' And the referee is right. Everyone should return home to their children. As a fighter, you don't want to stop. That's what a referee is for."