Tyson Fury - 121.9 kg, Derek Chisora ​​- 118.3 kg
Tyson Fury and Derek Chisora went through the official weigh-in procedure on the eve of their fight on the upcoming Saturday in London. The scales under the WBC heavyweight champion showed 121.9 kg. The challenger turned out to be slightly lighter - 118.3 kg.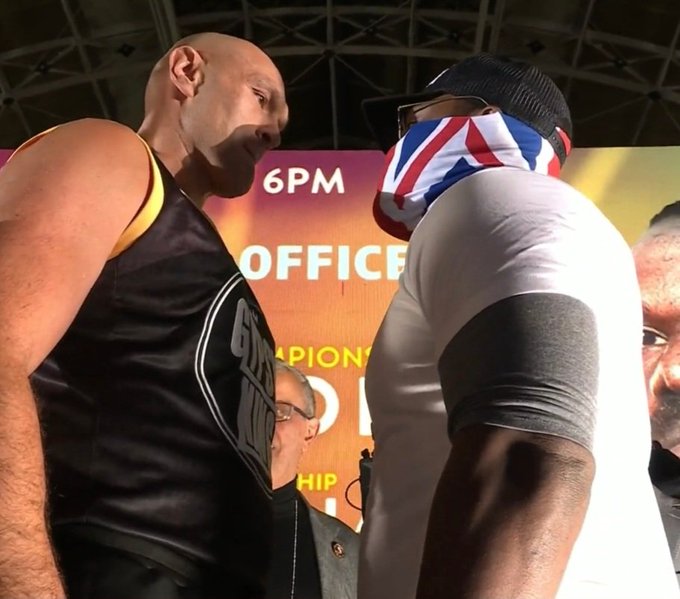 Tyson Fury and Derek Chisora
Thus, Fury turned out to be a little heavier than he was eight years ago before their second fight (119.7 kg), while Derek noticeably gained weight, in November 2014 he weighed 109.5 kg.
Despite the small difference in weight, Fury is considered the undisputed favorite of this fight 20 to 1, and the meeting itself is considered just a "warm-up" for the Gypsy King before the fight with Alexander Usikov in early 2023 for the title of absolute champion.