Jalolov: "I'm ready to fight the best"
Bakhodir Jalolov (12-0, 12 KOs) continues to knock out his opponents, and his fame stretches from Olympic gold in the heavyweight division. A boxer from Uzbekistan in the hierarchy of the royal category in professionals, as he himself claims, is already among the elite.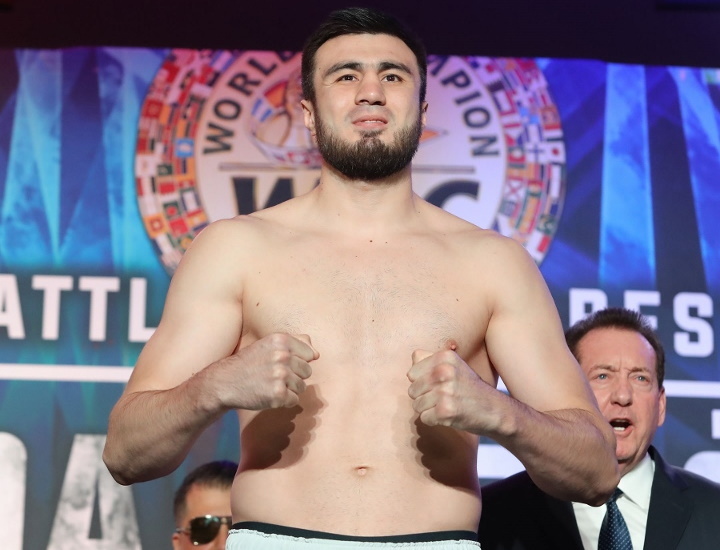 Bakhodir Jalolov
The two-meter left-hander demolishes strong rivals, but none of them has yet entered either the Top 10 or even the Top 20. However, Jalolov believes that he will show his class against stronger opponents, and he just needs to get his chance.
"I am ready now to fight the best, with fighters from the top ten of the rating. Unfortunately, everyone has their own time, so we are not in a hurry. I remain on standby and wait for a sign from my team. I'm ready to fight the best right now, but I'm 28 and I'm in no hurry. This is not my "flourishing" yet, my best time is yet to come. I'm still developing, learning new things, and I really don't know where my ceiling is. Most importantly, I got in enough shape to last twelve rounds. And with each next fight, I will only get better, "Zhalolov assures.