Fury is not going to fight for the title of undisputed champion
This coming Saturday as part of the boxing evening from Queensberry Promotions in London Tyson Fury (32-0-1, 23 KOs) will defend the WBC heavyweight belt in his third fight against Derek Chisora ​​(33-12, 23 KOs). On the eve of the fight, Fury spoke about what he thinks about what is possible in a future fight against Oleksandr Usyk for the title of absolute champion.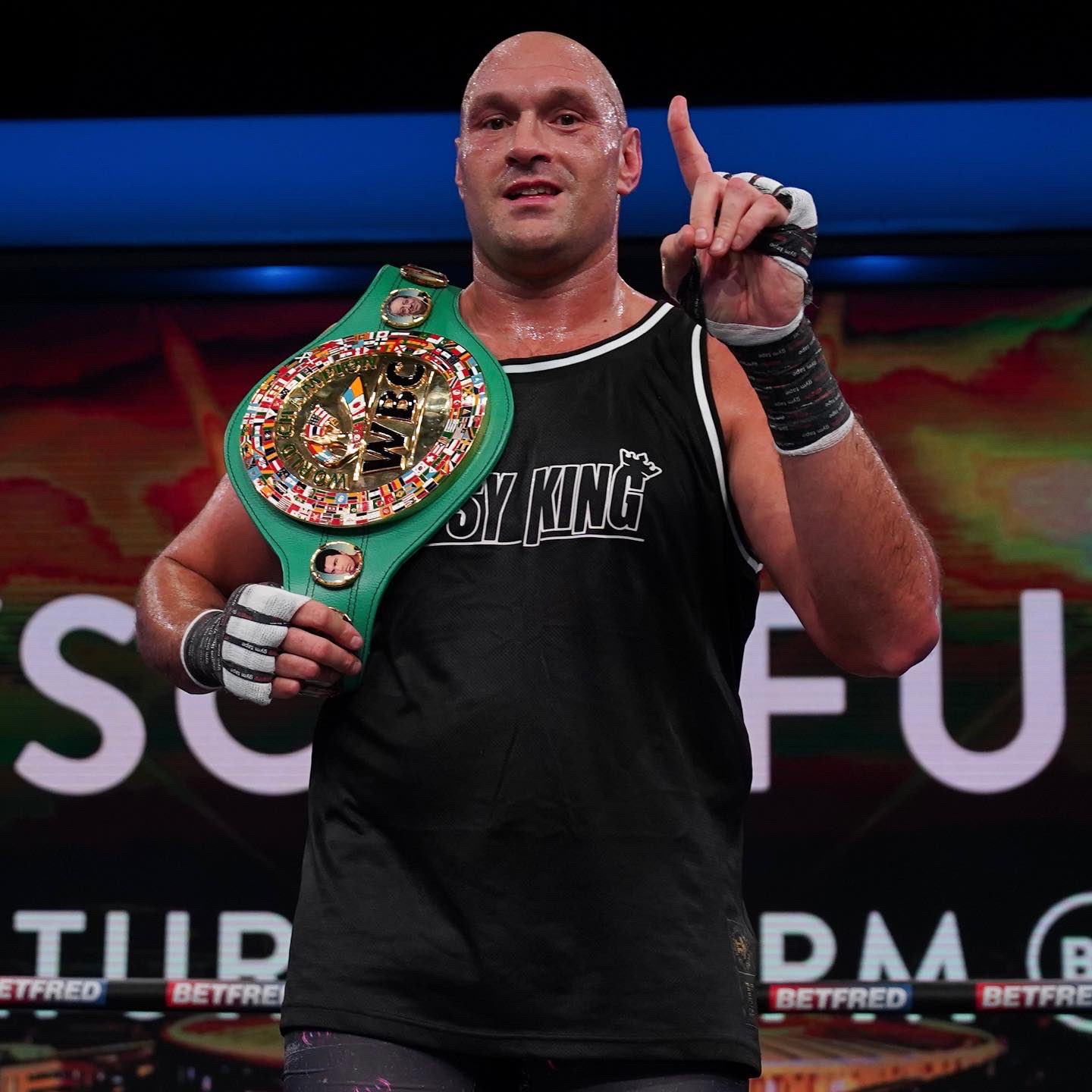 Tyson Fury
"Oleksandr Usyk can go suck a dick. If he comes to this fight, I promise I will punch him in the face. Recently, Usyk called me a drunkard, so I want to see what he has to say about such a drink, "Fury said.
Tyson Fury also said that if he really fights Oleksandr Usyk, there will be no absolute title at stake for him, since he will refuse to pay IBF sanctions fees. Fury was quickly stripped of his IBF title for refusing to fight mandatory challenger Vyacheslav Glazkov in 2015.