Fury announces his retirement again
Undefeated two-time and current WBC lineal heavyweight champion Tyson Fury once again declared that he was done with the sport. Fury made his last such statement on Friday, his 34th birthday. Fury announced his retirement via social media for the second time this year and at least the third time in his 14-year career.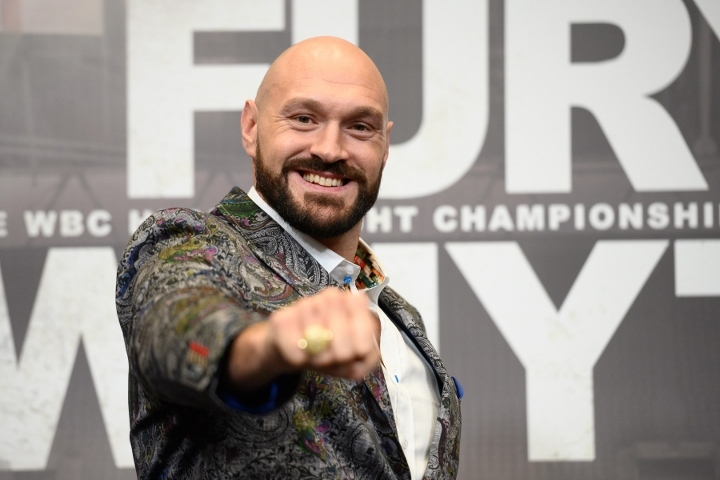 Tyson Fury
"A huge thank you to everyone who has contributed to my career over the years," Fury said in one of the social networks. — After long difficult conversations, I finally decided to leave, and on my 34th birthday, I say "Good trip."
The claim was partly confirmed by WBC President Mauricio Suleiman, who confirmed the news shortly after discussing with the heavyweight king on Friday morning.
"I just had a great video conference with Tyson Fury on his 34th birthday," Suleiman said in a video posted on Twitter. - I'm very proud of him. He confirmed his resignation, he wants to leave as a champion, as a family man with money and a great future. This is the dream of any boxer. We want to wish Tyson Fury all the best. May God bless him for all time. He's a great source of inspiration."
Suleiman has not yet announced whether the WBC title will be declared vacant. Fury won the title by knocking out Deontay Wilder (42-2-1, 41 KOs) in the seventh round in their February 2020 rematch in Las Vegas, nearly 15 months after a controversial draw in December 2018. This was followed by two title defenses: a eleventh-round knockout of Wilder in their trilogy last October and a sixth-round knockout of his compatriot Dillian Whyte in April at Wembley Stadium.
Top Rank has yet to comment on Fury's alleged departure. Earlier, Bob Arum said that his team will closely monitor the outcome of the Alexander Usyk-Anthony Joshua rematch and, based on its outcome, will decide the future of Fury in the ring.
The actions taken by the WBC will ultimately determine how seriously Fury is going to end his career again. Recognition of the severing of all ties with the sport should lead to the title being declared vacant. This will come against the backdrop of the return of Wilder, the number one contender, in October. Robert Helenius is a leading candidate for the American's opponent, although the final plans for this confrontation have not yet been approved.