Klitschko and Fury exchange comments on doping
There is an exchange of verbal attacks between the great heavyweights and former rivals: the reigning champion Tyson Fury (31-0-1, 22 KOs) and ex-champion Wladimir Klitschko who retired in 2017. Today the Ukrainian stood up for his compatriot - another reigning champion Oleksandr Usyk - and was met with an immediate reaction from Fury.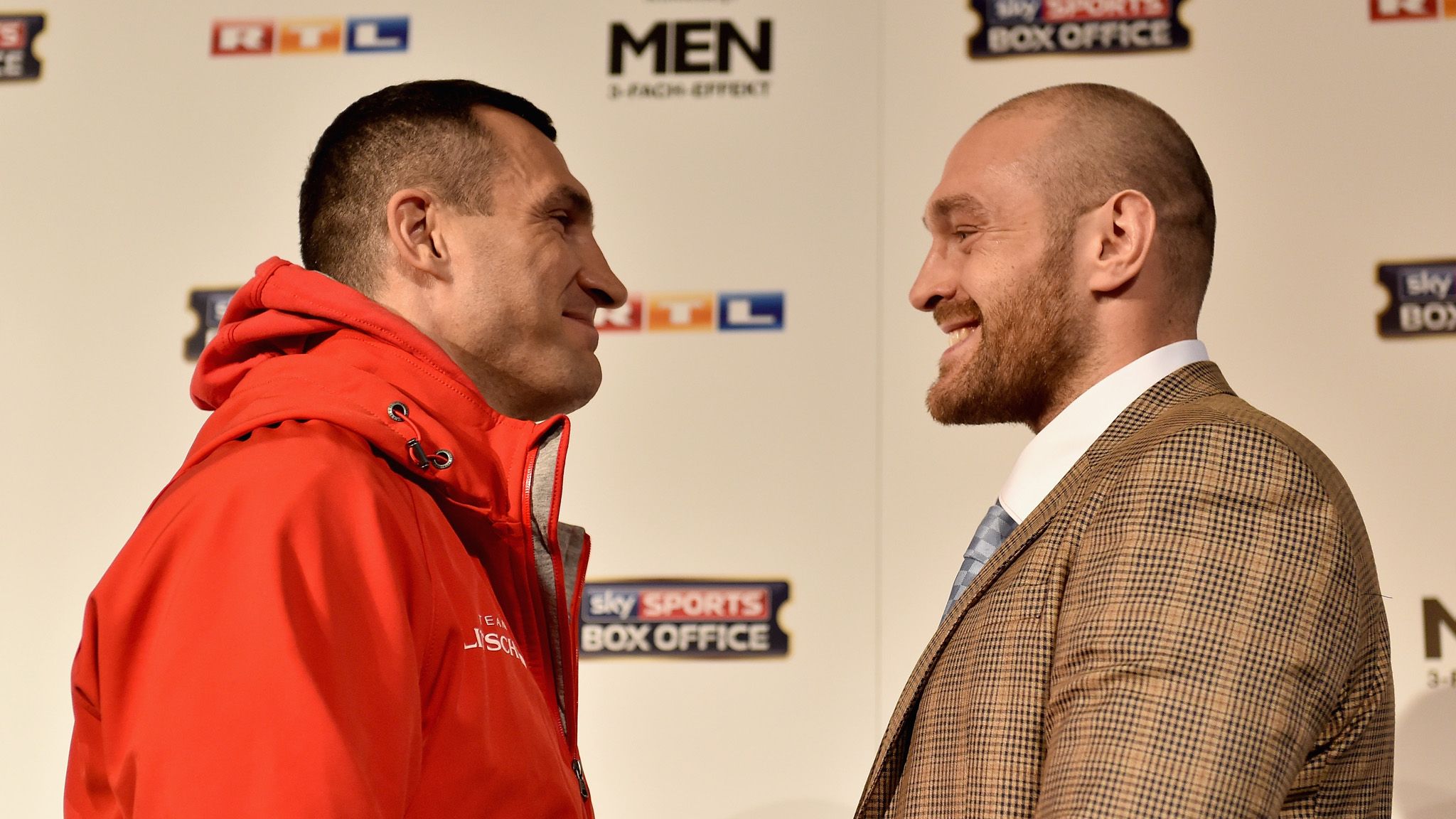 Wladimir Klitschko and Tyson Fury
"I can't believe Anthony Joshua let Ukraine take the belts again. After all the hard work I did (talking about Fury's fight with Wladimir Klitschko in 2015, when Fury overthrew the Ukrainian - ed.), AJ allowed the small middleweight on steroids to defeat him (Alexander Usik - ed.)" Fury said yesterday.
"You do not see the beam in your own eye, Tyson, and you are trying to prove to people that they have specks in their eyes. Most recently, you got caught doping before our fight. Anyone can check it out. Hold on, you hypocrite, "Klitschko said, and Fury's reaction was not long in coming.
"You couldn't hit me for twelve rounds. Your time has passed, grandfather. Usyk, and you, together with them, will never be able to defeat a person like me!" said the "Gypsy King".
The excuse of Tyson and his cousin Huey before the British Anti-Doping Agency (UKAD) in early 2015, when doping control found the banned nandrolone in their bodies, was the use of wild animal meat.
After nearly three years of litigation with UKAD, Tyson Fury made a compromise decision in December 2017 - a two-year suspension that lasted from December 2015. This was a very profitable decision for the "King of the Gypsies", because shortly before the start of the period of disqualification, he fought with Vladimir Klitschka (November 2015, the above-mentioned victory of Fury in the champion fight) and after that Fury had problems with stimulants and mental health, and he did not have another fight in June 2018. Fury returned to the throne with a major second fight win over Deontay Wilder for the WBC belt (February 2020) and solidified his position by knocking Wilder out in the final bout of the trilogy (October 2021).