Shlemenko defeats Guseinov (video)
Eagle FC 42 mixed martial arts tournament ended in Sochi. In the main event of the event Alexander Shlemenko defeated Artur Guseinov by unanimous decision in a rather dull duel.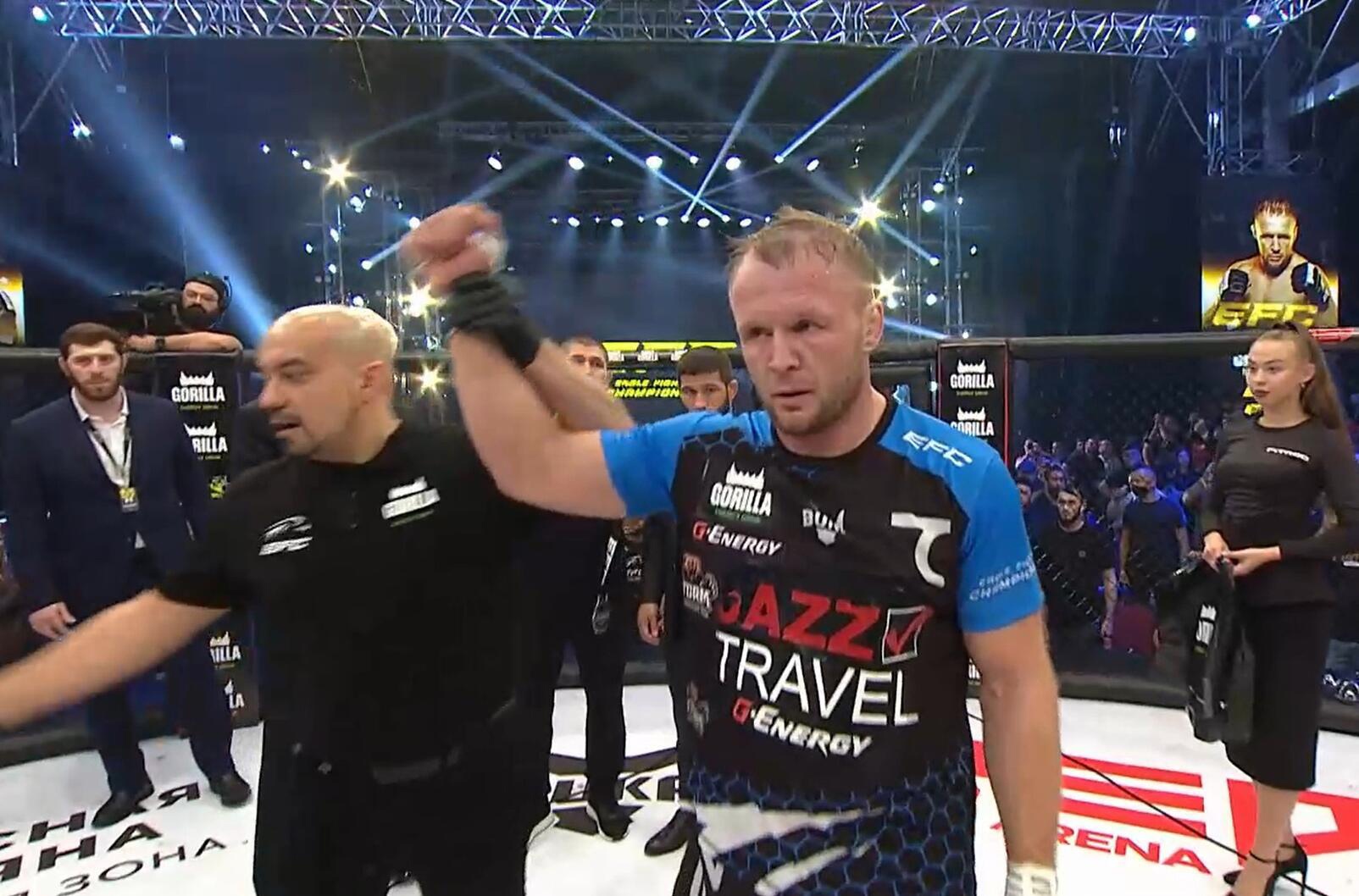 Guseinov started the fight with a yellow card and one point removed due to a failed weigh-in. In the first two rounds, Shlemenko controlled his opponent a lot near the net. The referee separated the fighters several times due to weak activity, but after several exchanges, the opponents returned to the clinch. In the third round Guseinov seized the initiative, however he did not manage to break the course of fight.
Judges unanimously gave the victory to Shlemenko after three rounds - 30-27, 30-26, 30-26.