Makhachev named the favourite for Mineyev - Ismailov 2 fight
Top Russian UFC lightweight Islam Makhachev shared his expectations for the upcoming rematch Vladimir Mineev and Magomed Ismailov.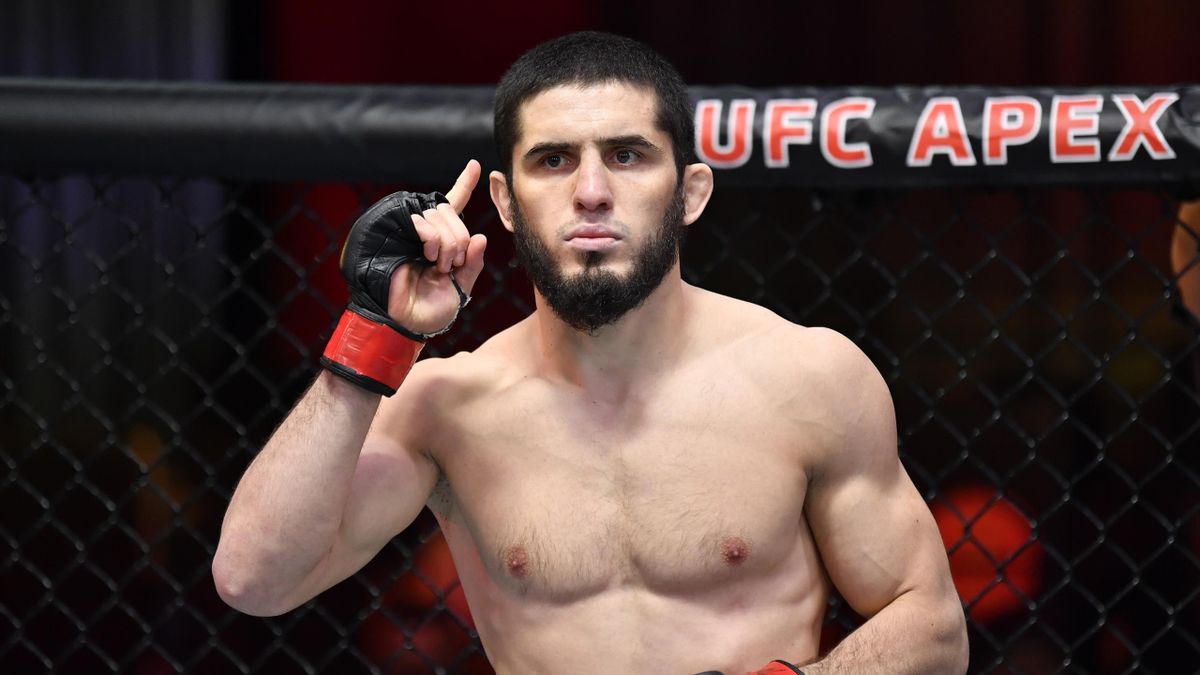 Islam Makhachev
"It's going to be an interesting competitive fight. I saw Ismailov's preparation. He was training in Makhachkala. He used different coaches and sparring partners. He took his preparation seriously. I do not know about Mineyev, I did not see how he was preparing. I think Ismailov is in the best shape for his age. I think Magomed has more chances. He is good in a standing position. He is comfortable both in wrestling and in the rack. If he fights intelligently, does not waste energy and does not succumb to his emotions, he may win every round.
Ismailov is only good for two rounds? That's not true. In the last fight, when Magomed felled Mineev, he set a strong pace. It was as if he wanted to break the canvas. He left all his strength in that finish. Because of that it went so hard for him," Makhachev said.
Fight Mineyev - Ismailov 2 will take place on October 16 at AMC Fight Nights 104 show in Sochi. The first meeting between these fighters took place in October 2018 and ended in a draw.
Чемпионат