Wilder: Revenge is my motivation
Deontay Wilder (42-1-1, 41 KOs) was interviewed by ESPN in which he spoke about his attitude towards his third fight against Tyson Fury (30-0-1, 21 KOs). The fight for the WBC heavyweight belt will take place on July 24 in Las Vegas.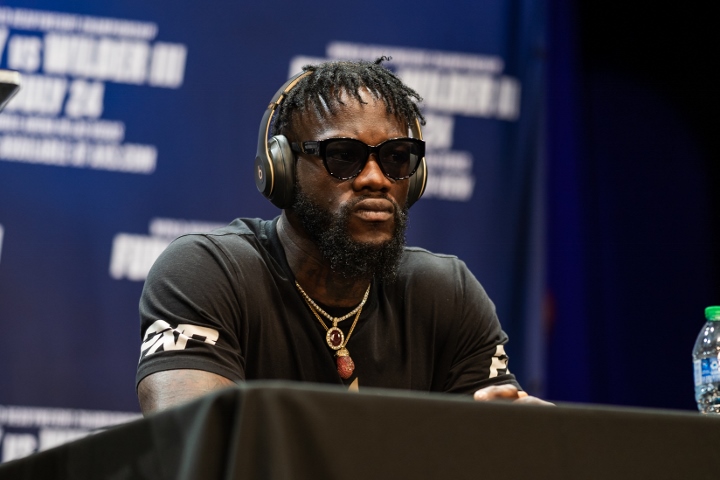 Deontay Wilder
"My motivation is revenge," said the Bronze Bomber. "I did for him what he didn't want to do for me. Played his games, deceived me. I want revenge, now I have a thirst for destruction in my head, and I see only revenge!"
When asked what he learned about himself after being defeated by Fury, Wilder replied: "I believe that I have a strong will, that I am a warrior. Once I realized my situation, I had the option to just go around the corner and give up. However, I did not, I accepted the challenge. I wanted to understand where I am, and in the end to prove to myself that I am in every sense the king, for the role of which I claim."
The former heavyweight champion also admitted that he was pleased with the start of training with Malik Scott. "Malik has always been with us, but he was in the shadows, now he is in charge. We've always had a good relationship and the opportunity to work with him full time is great! The people who come to Wilder's fights know that he will do his best to get someone knocked out!"