Amosov: As I promised, the belt goes to Ukraine
Ukrainian welterweight Yaroslav Amosov commented on his victory over Douglas Lima and the conquest of the Bellator championship belt. On his Instagram, he wrote the following post: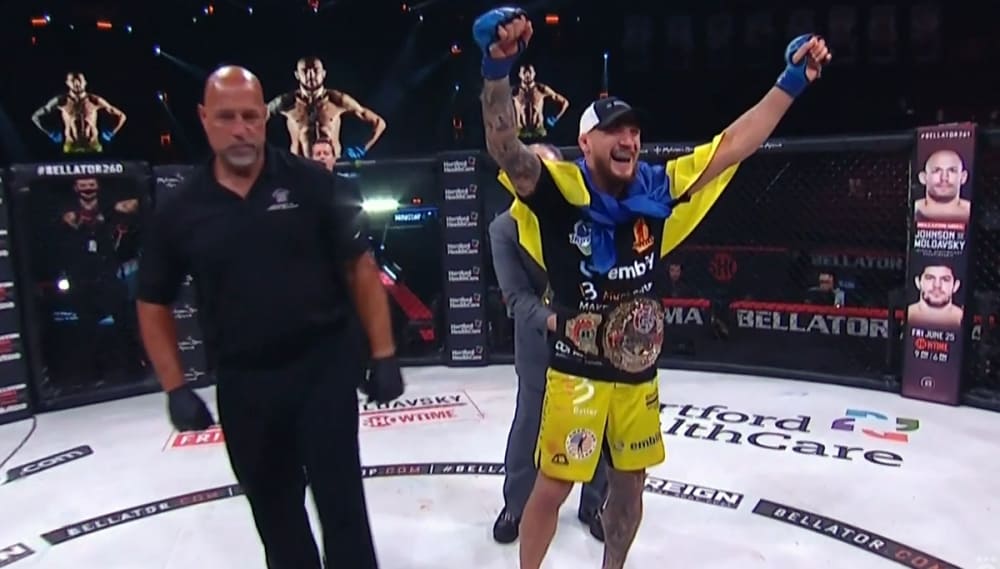 "As I promised, the belt is going to Ukraine. I am very pleased that there are so many of you, those who believed in me and supported me. Many people participated in my preparation, I am grateful to everyone. Thanks to my team for the work done. P. S. Always dream, always believe in yourself and know that hard work is always rewarded."
Amosov defeated Lima by unanimous decision in the main event at Bellator 260.