Mayweather and Paul announce their duel officially
The great boxer and member of the 2020 International Boxing Hall of Fame Floyd Mayweather will return to the ring. The undefeated 12-time world champion in five weight categories will face popular blogger and pro boxer Logan Paul on June 6 at Hard Rock Stadium in Miami Gardens, Florida, in the PPV show on Showtime.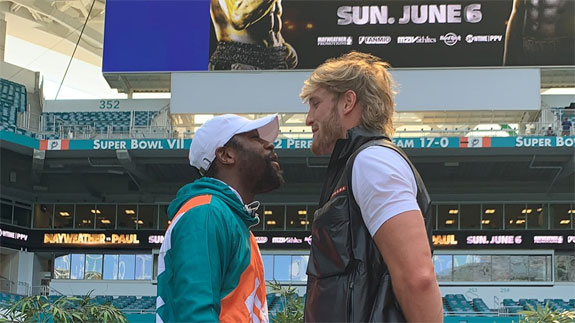 Floyd Mayweather and Logan Paul
Mayweather and Paul officially announced their duel and managed to pose for photographers in a face-off at their debut press conference. Floyd also quarreled with Logan's brother Jake and got into a "fight" over the hat.