Brian's Coach: We're ready to fight, that's Charr's troubles
On January 29 Florida will host a bout of the "regular" WBA heavyweight champion Manuel Charr (31-4, 17 KOs) and "interim" WBA title holder Trevor Bryan (20-0, 14 KOs). The duel, however, is in doubt at the moment because Charr is still in Germany and there are no signs yet that he will be able to come to the US, and his team blames Brian's promoters for serious organizational flaws.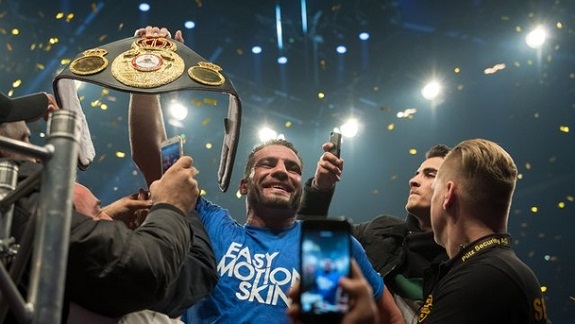 Manuel Charr
Meanwhile, American coach Stacy McKinley claims that regardless of whether the "Diamond Boy" gets to the United States on time, his fighter will still enter the ring.
"I know what Charr is up to," McKinley said in an interview with Boxingscene. "Boxing is also a business. He thinks he doesn't need to fight Bryan, so he won't fight him. In any case, Trevor is already boxing on January 29th. Against Manuel Charr, if he wants."
"Anyway, Trevor Bryan will be boxing with someone next week. I don't want to hear any more excuses, I don't want to hear about any delays. If Charr has problems, let him solve it, because those are his problems," Bryan's coach said.
It is currently unknown what the WBA's moves will be if the long-scheduled meeting of Bryan and Charr ultimately fails. Earlier, the WBA management set the end of January as the final date for this fight and said that if they refuse to fight, each of the boxers will automatically lose their title.