Povetkin's team does not exclude the postponement of Whyte rematch
The head of the World of Boxing promotion company Andrei Ryabinsky, due to the situation with the coronavirus in the UK, does not exclude another postponement of the second fight of Alexander Povetkin of Russia and Dillian Whyte of UK, but this probability is not so high.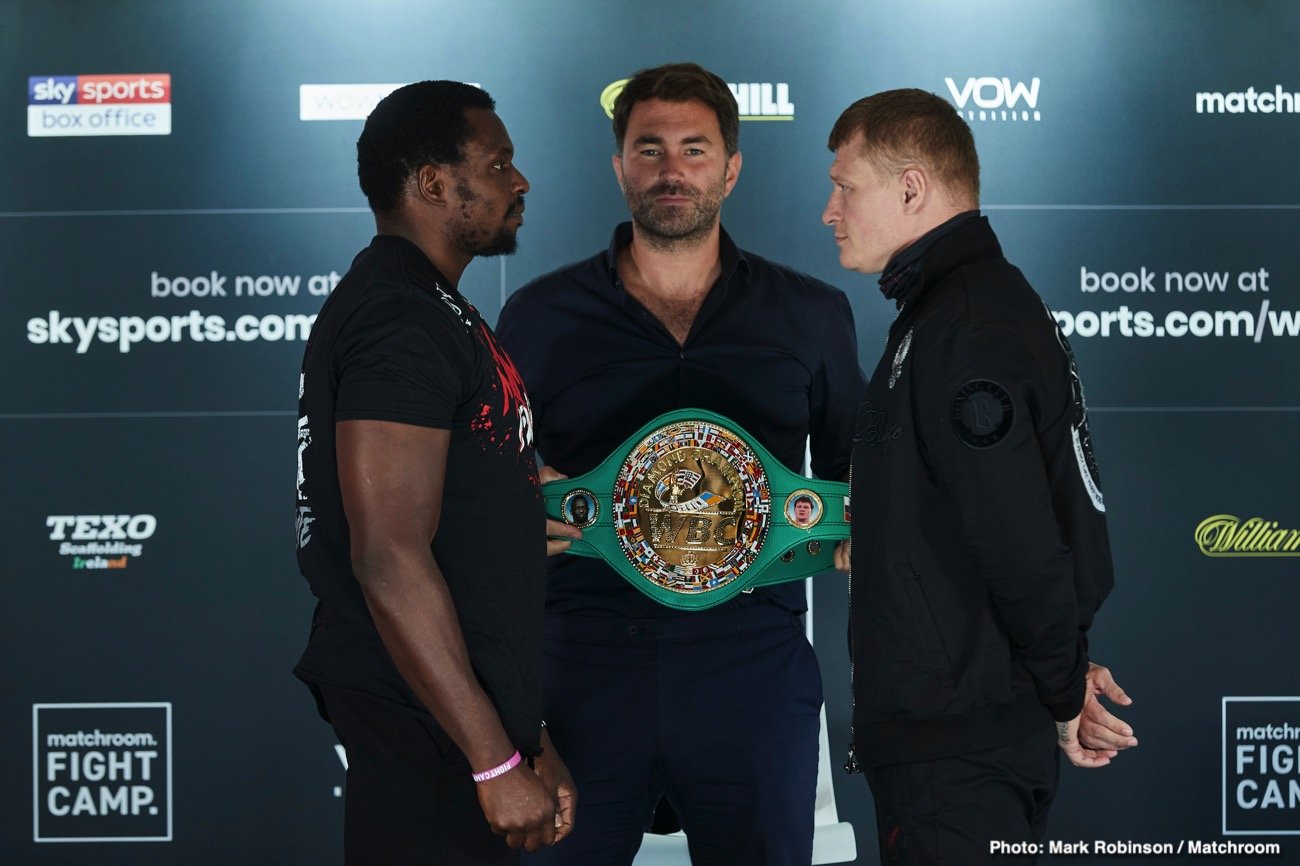 Dillian Whyte and Alexander Povetkin, Matchroom
"Officially, the decision to postpone has not been made, although talks about it are ongoing in connection with the situation in the UK with the coronavirus. We have also discussed the possibility of holding this fight in another country. Nobody knows how it will turn out yet. It is not necessary to exclude the possibility of postponing the fight of Sasha and Whyte, but at the moment I would not say that the probability of this is high. The biggest problem is how to reach the peak of the form in case of a postponement... I would very much like to know the deadlines in advance, but everything else does not bother us so much," Ryabinsky said.
Povetkin knocked out White in the fifth round in the UK in August 2020 and won the interim WBC heavyweight title. The second meeting of the fighters was supposed to take place in November, but did not take place due to the fact that Povetkin was infected with the coronavirus. The new date for the battle of Povetkin and Whyte is March 6, but the venue has not been announced.