Khabib to give up title for Saint-Pierre fight?
UFC President Dana White spoke about a possible fight of Khabib Nurmagomedov and Georges Saint-Pierre. In particular, the functionary noted that for the sake of this fight, Khabib would have to give up the title.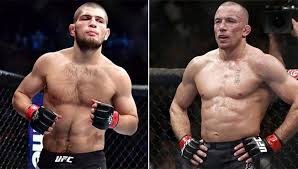 "If Khabib wants to go up against Saint-Pierre, then he must give up the title. However, everything will depend on his wishes. There are many decent fighters with whom it is easier to fight," White said.