David Allen on sparrings with Oleksandr Usyk
David Allen (18-5-2, 15 KOs), who was the main sparring partner of Alexander Usyk (17-0, 13 KOs) before Saturday's fight against Derek Chisora (32-9 23 KOs), praises the strengths of the former king of the cruiserweight. The Briton has no doubts that the undefeated boxer from Ukraine will be able to successfully compete in the heavier weight category.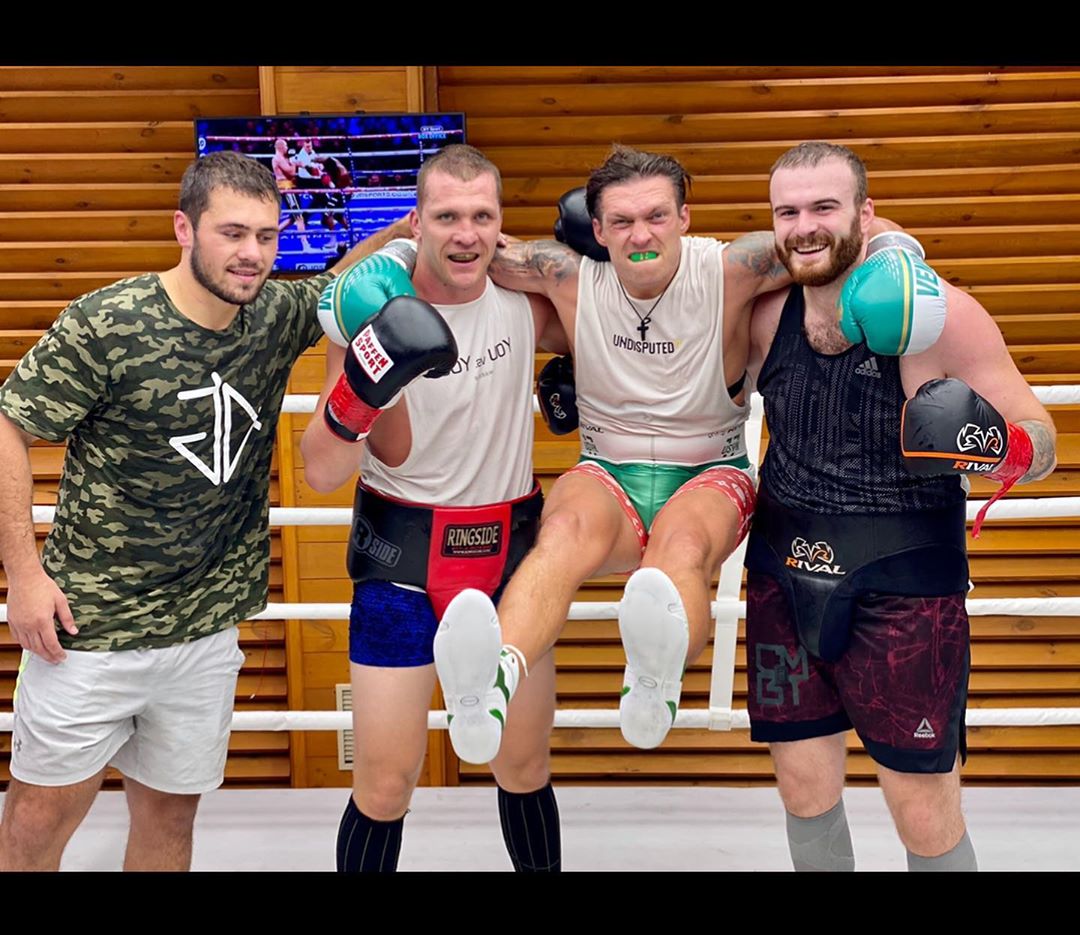 Alexander Usyk with his sparring partners
"His footwork is amazing!" Allen praised Usyk in an interview with Sky Sports. "It's partly natural - his reflexes, balance and so on, but he's also very smart. It's a bit of an innate talent, but there is also something he learned."
"He also has a good right hand. It may not be a hard punch, but it hits your face all the time. Besides, he hits well, which surprised me the most! And I'm not talking about the hooks, but about the left hand, it really hurts!" Allen said, adding that the Ukrainian will make up for his lack of purely physical strength with other qualities.
"Of course, one shouldn't compare him with Chisora. His punching power is not even close to the power of Chisora's, but you don't see Usyk's punches, and that's the problem. If you see a punch, you can take it, if you can't see it and suddenly get hit in the jaw, you are in trouble. Usyk may not be able to hit as hard as other heavyweights, but he definitely gave me more problems because of his speed and accuracy," David Allen said, who will face Christopher Lovejoy (19-0, 19 KOs) on the undercard of Chisora ​​vs Usyk.