Fury during a pandemic financially helps his former cutman
Cutman Jorge Capetillo, who worked in the corner of Tyson Fury (29-0-1, 20 KOs) during his "bloody" duel against Otto Wallin, said in an interview to Sky Sport that the "Gypsy King" was generous and supported him financially during coronavirus outbreak.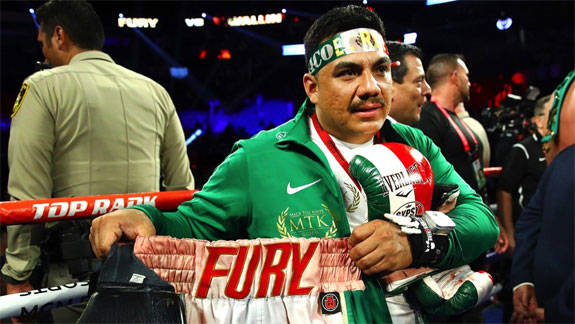 Jorge Capetillo
"He is still very grateful to me," Capetillo said. "As soon as he found out that my boxing gym was closed due to COVID-19, he asked me if he could help me in any way. He took care of me, sent me money."
"I was supposed to work with Jesse Vargas on March 14 in New York, but the fight was canceled, and I returned home with empty pockets. I did not know what to do next. Fury asked how my family was doing and helped me with money. He is a great man and very modest!" the cutman of the former WBC heavyweight champion said.