Poirier vs Hooker on June 27th?
Representatives of former interim UFC lightweight champion Dustin Poirier and Dan Hooker are negotiating on a meeting on June 27 at UFC event, Combate.com reports. The meeting was originally scheduled for May 16 in San Diego, but was canceled due to an outbreak of coronavirus. Now the promotion plans to organize this meeting as the main event of the evening in Las Vegas at UFC Apex.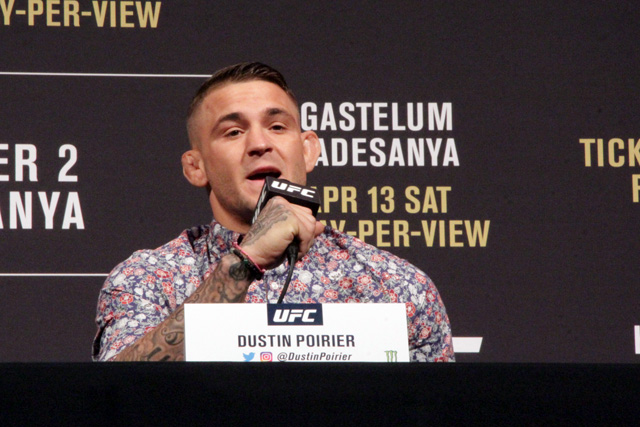 Dustin Poirier
At the moment, the main obstacle to organizing this meeting is the closed borders and the difficulties of Hooker with an arrival from New Zealand to the United States. If the parties fail to resolve this issue, the fight will be postponed to July and will be held on the "Fight Island" of the UFC.
In his last fight, Poirier lost to Khabib Nurmagomedov at UFC 242 in September. Prior to this, Dustin earned victories over Max Holloway, Justin Gaethje and Eddie Alvarez on his record. After losing to Nurmagomedov, Poirier underwent hip surgery and is now waiting for an "interesting" fight, even if it forces him to go into a heavier weight category. In the meantime, Poirier plans to hold his sixth fight as the main event of the evening in his own lightweight division.
For Hooker, in turn, this will be the second main event of the evening in his career. This year, at the UFC on ESPN + 26 in his native New Zealand, Hooker defeated Paul Felder by a split decision. Despite certain disagreements with judges' verdict, at the moment, the athlete's record after moving to lightweight in 2017 has 7 victories and 1 loss. Poirier was one of the names Hooker called out as his desired opponents after defeating Felder.
On June 27 UFC event can also consist of Viviane Araujo vs. Jennifer Maia and Alexa Grasso vs. Ji Yeon Kim fights.