Povetkin wants a rematch with Hunter
"I still have the desire to fight and love for the sport," said the former heavyweight champion 40-year-old Alexander Povetkin (35-2-1, 24 KOs), who is not yet thinking about retirement and is not going in the near future to hang up his gloves.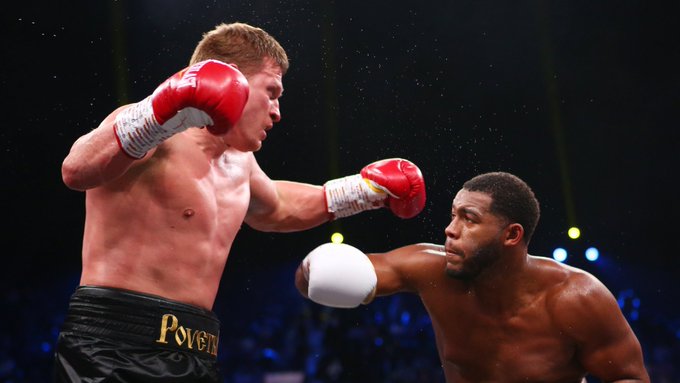 Alexander Povetkin vs Michael Hunter
Last Saturday, Sasha battled to a draw in the fight against Michael Hunter (18-1-1, 12 KOs) after close and interesting twelve rounds. It was WBA heavyweight eliminator. Povetkin, who became Olympic champion 15 years ago, is hoping that next year he will be able to get a rematch with Hunter, and the Russian is ready to go to the United States for this fight. Povetkin is convinced that he'll be victories in the rematch.
"As soon as I feel that don't like boxing any more, I do not want to train, and I'm lazy, I just leave. While I look forward to a rematch next year with Hunter in America. I already know how to defeat him," Povetkin said.
After the final bell of Saturday battle between Hunter and Povetkin judges scored it 115-113, 113-115 and 114-114.