Joshua: I'm lighter now, but hit harder
"I do not feel any slightest excitement, I just want to go back and show a good fight. Despite the defeat in the first fight, I am still confident," said Anthony Joshua (22-1, 21 KOs), who in two days will come to fight against Andy Ruiz Jr. (33-1, 22 KOs) for the first time for a long time as a contender, not as a champion.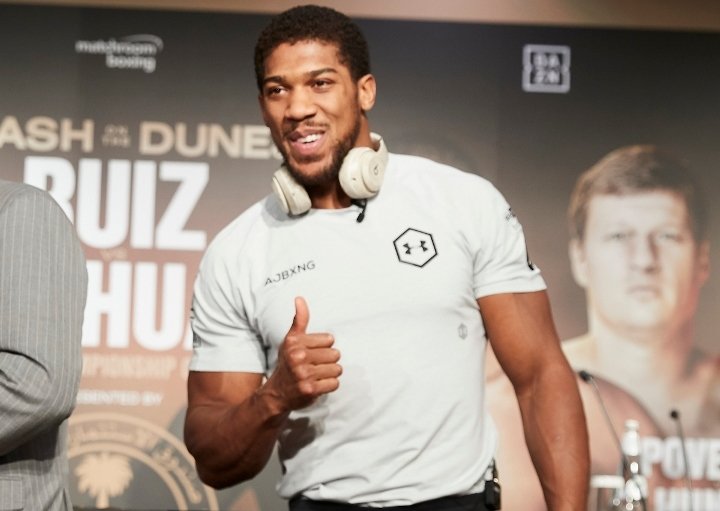 Anthony Joshua
"If I win, I will not celebrate. I belong there, and this is not anything special. So instead of enjoying the victory, I will focus on the following objectives. Ruiz is just one more immediate goal," AJ said.
The Briton says that he will enter the ring in Saudi Arabia, and he will be lighter than in the first bout, but he will be stronger than until recently.
"I'll get in the ring lighter, but now I hit harder! Now I hit hard and fast, and I found the rhythm and speed of my actions," Joshua added.