Ruiz: Titles come back with me to Mexico
Andy Ruiz Jr. (33-1, 22 KOs) is confident in his abilities before the rematch with Anthony Joshua (22-1, 22 KOs). The Mexican who in June got heavyweight titles has no doubt that the second fight with the Briton also comes out victorious.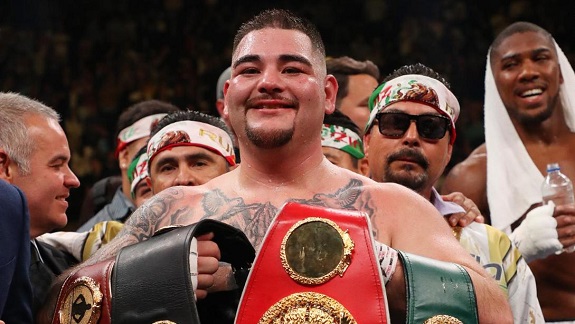 Andy Ruiz Jr.
"I still feel a hunger. Many people say that I do not train, I do not accept this fight seriously even after I won my championship belts," Ruiz said. "And, as Joshua said, a big responsibility lies on the champion."
"I will do my best and I will defend my belts, and they will return to Mexico with me! December 7 will go down in history. I beat him again in the same style as on June 1, and prove to everyone that they were wrong," the Mexican "Destroyer" said.