Diaz vs Pettis at UFC 241: predictions from UFC fighters
On Saturday evening in Anaheim at UFC 241 Nate Diaz will meet Anthony Pettis. This bout is of great interest not only between fans but also among fighters. Some of them shared their opinions about the upcoming mega fight.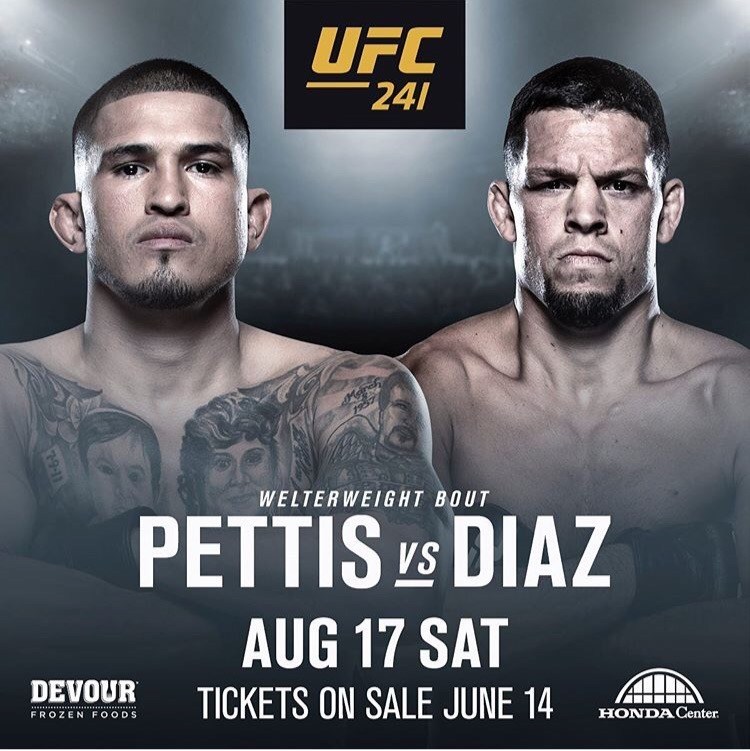 Volkan Ozdemir, UFC light heavyweight: I think Diaz will do it. I like his style, he always goes forward. But Pettis was good lately. It will be an interesting fight;
Ian Heynish, UFC middleweight: I like both of them. It's too close to a super fight, to say something. Honestly, I have no idea who will win;
Drakkar Klose, UFC lightweight: I think Pettis will do it. Diaz has a lot of defeats. All he needs to do is to kick Diaz in his legs. But Pettis is good at it. I think he will win.