Two-time Olympic champion lost his pro debut (video)
On Saturday evening from Top Rank in Philadelphia Robeisy Ramírez (0-1) made his debut in the professional ring. Two time Olympic champion unexpectedly lost to Adan Gonzalez (5-2-2, 2 KO) by split decision.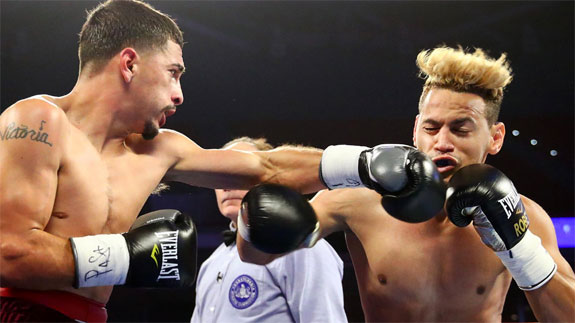 Already in the first round the award-winning Cuban hit the floor. 22-year-old Gonzalez, inspired by the successful actively went forward. The fight was even and both fighters had their moments. After four rounds the judges scored it 40-35 and 39-36 in favor of Gonzalez and 38-37 to Ramirez .
At the same evening Edgar Berlanga (12-0, 12 KOs) has extended his winning streak. 22-year-old middleweight stopped Gregory Trenela (11-5-2, 3 KOs) in the first round.