Ruiz to earn only $9 million for the rematch with Joshua in Saudi Arabia
On Friday it was officially announced that a rematch between Anthony Joshua (22-1, 21 KOs) and  Andy Ruiz Jr. (33-1, 22 KOs) will take place on December 7 in the Saudi Arabia capital Riyadh. They say that local businessmen have promised about $100 million to bring the fight for three titles in the heavyweights in the Middle East. However, Ruiz, who will enter the ring in the status of world champion, did not get too large share for December fight.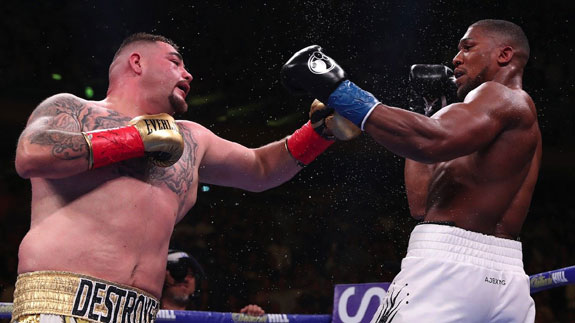 On December 8 the Mexican enrich himself for $9 million, because this amount was specified in the contract for the first fight with Joshua, who is now a contender for the titles, and the contract does not rule out how much money the Arab investors have to put on the table.
It is interesting that part of the budget allocated for the fight is to take on construction of the arena, which will be specially built for this event, as it was in 1910 on the occasion of the "Battle of the Century" between Jack Johnson and Jeff Jeffries.