Covington insults MMA legend and doesn't regret it
Colby Covington again "showed up" outside the octagon. Commenting on his win over Robbie Lawler, he hurt MMA legend Matt Hughes totally unreasonable.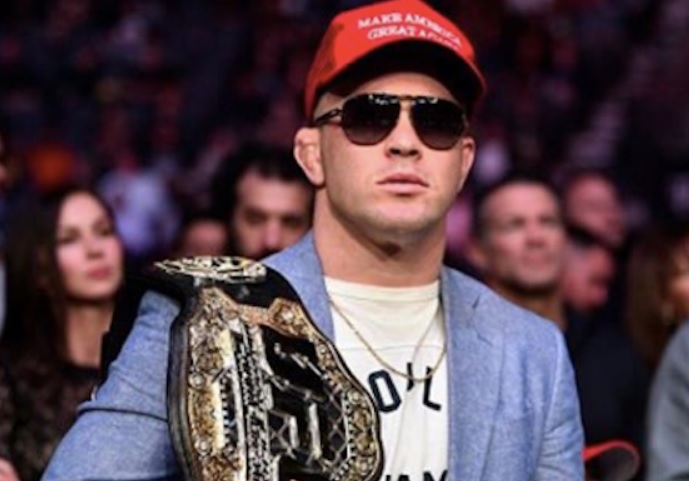 "Let's talk about the lesson that we got tonight. This is a lesson that Robbie Lawler had to learn from Matt Hughes. You go out of the way when the train goes. It does not matter, it's a Trump train or a Colby train, stay away. "
It should be recalled that Hughes hit the rail accidents in 2017, having received multiple injuries. Covington criticized for saying that, but he said he did not say anything.
"I think if its a bad word? Not at all. I said something insulting? The guy did a pretty shitty things, he has claims against his family, against his brother, I just told the truth, I've being honest. Sometimes I am a little brutally honest, and people can not handle it."