McGregor may replace Khabib or Poirier in the title fight
UFC president Dana White did not rule out that Conor McGregor could replace Dustin Poirier or Khabib Nurmagomedov in the title fight, if one of its members is injured or can not make weight.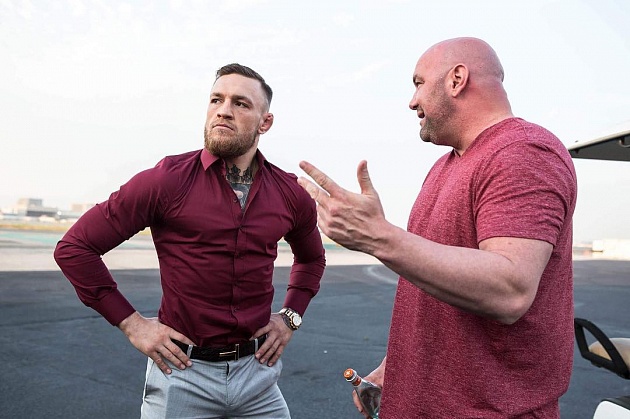 "I talked to him last week. He wants to go back. I mean, he looks at what happens in September. Khabib and Poirier will fight, but you know how it is in this business. Anything can happen. Therefore, I'm just waiting for Conor, if he has a chance to get out and do something."