Andrade is ready to give rematch to Namajunas
New UFC champion Jessica Andrade said that she agreed to give a rematch to Rose Namajunas, whom she knocked out by a spectacular slam at the main event of UFC 237. According to Andrade, she is ready to prove that her victory was deserved.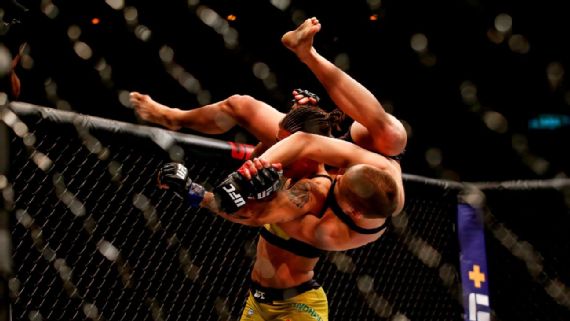 "In UFC, they will certainly want to arrange a rematch with Namajunas. And I will agree. I have to prove twice that I scored a deserved victory. I will be well prepared for the second fight," said Jessica Andrade.
Last weekend, Andrade knocked Namajunas out in the second round, becoming the UFC lightweight champion. For Namajunas, this was the second title defense. A 26-year-old Lithuanian-born American held nine fights at the UFC, winning six of them.