Pacquiao made fun of Mayweather fight in Japan
Manny Pacquiao (60-7-2, 39 KOs) commented on Floyd Mayweather's last bout against Tenshin Natsukawa in Japan. 40-year-old Filipino published in social networks New Year's resolution, which referred to the performance of the American in Japan.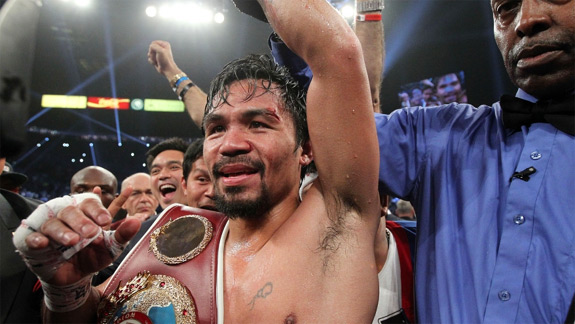 "Here is an early New Year's resolution. To continue to only fight experienced opponents who are my size or bigger," wrote Pacquiao.
Mayweather weighed 67 kg before the fight, as Natsukawa was 61 kg. The Japanese was also not a professional boxer, but a kickboxer. Manny Pacquiao, who turned 40 in December, will return to the ring on January 19th in a battle for the "regular" WBA welterweight title against Adrien Broner (33-3-1, 24 KOs).