Lomachenko: Do you really believe in Nurmagomedov vs Mayweather fight?
WBA lightweight champion Vasyl Lomachenko (11-1, 9 KOs) does not believe that Khabib Nurmagomedov (27-0) and Floyd Mayweather Jr (50-0, 27 KOs) meeting will ever take place.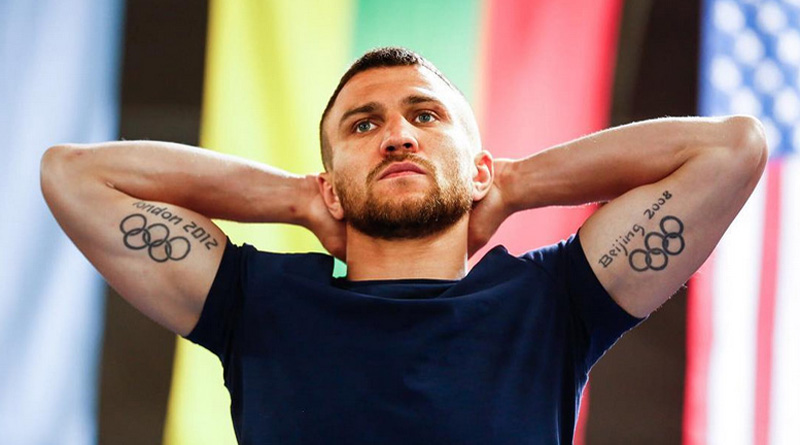 Vasyl Lomachenko
- Khabib Nurmagomedov says that if he fights Floyd Mayweather, he wants your father and Mike Tyson to coach him. What do you think of it?
- Do you believe in this story? Will Khabib fight Mayweather? Do you believe?
- I think yes.
- I don't.
- Why?
- Because it is disrespectful to all the boxers.
- But it is a business and a lot of money.
- Yes, this is a business and good money for both, but it's like a theater.
- 27-0 in the UFC against 50-0 in the boxing...
- Yes, but let Mayweather fight in the UFC. Nurmagomedov is not a boxer, he is a MMA fighter.
It became known earlier that Nurmagomedov and Mayweather Jr. want to have a fight by the rules of boxing. Later the American boxer said it would be the most profitable fight in his career.