The war between Ismailov and Mineev ends in a draw (video)
On October 19 at the Fight Nights Global 90 in Moscow in the main event the long awaited confrontation of Magomed Ismailov and Vladimir Mineev took place.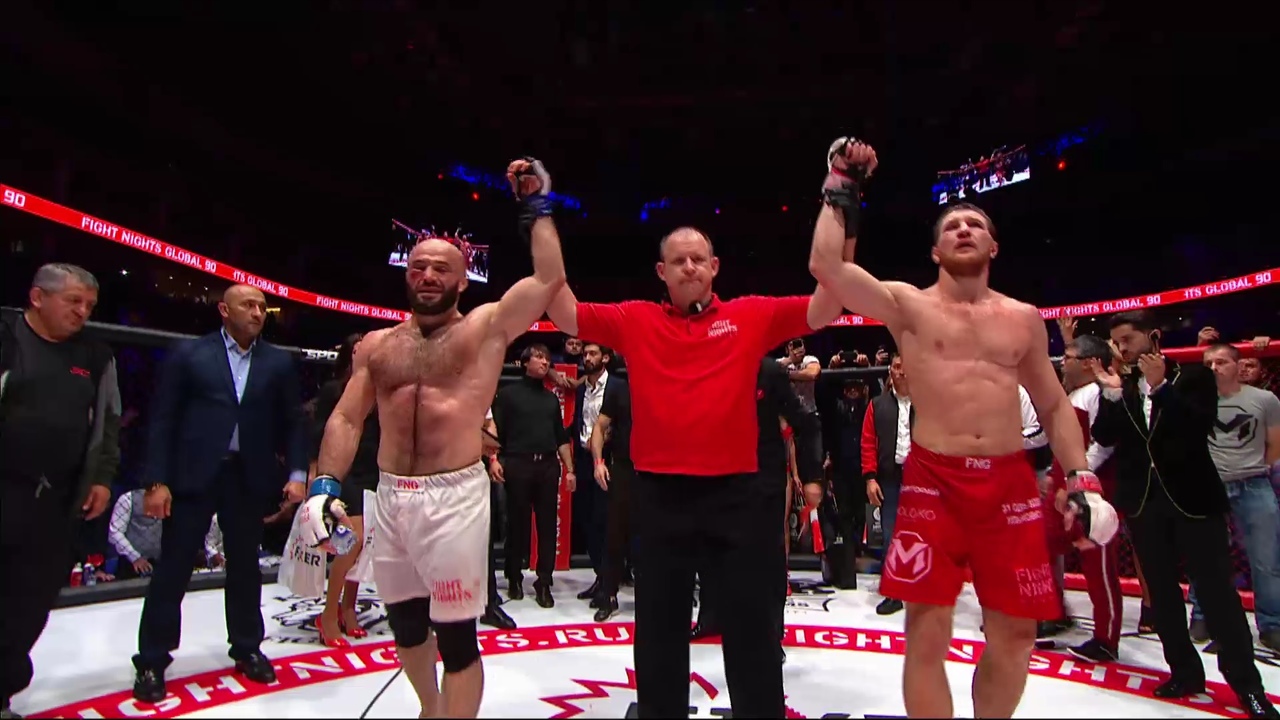 Fighters began the fight bravely and without any hesitation. Ismailov expectedly bet on wrestling skills and dominated Mineev on the ground for most of the first two rounds. Vladimir missed a lot of strikes on the ground and from time to time it seemed that Magomed was close to a stoppage.
Nevertheless, already in the third round Volzhanin managed to completely reverse the course of the battle. Vladimir was able to impose the fight in the stance, where he owned a clear advantage, brilliantly using his kickboxing base. Mineev was particularly successful in low kicks.
In the fourth round Mineev managed to stop all takedown attempts, while continuing to attack the body and legs of his opponent. Ismailov, in turn, showed good stamina and constantly pressured exerting. In the final segment of the battle, the exhausted Ismailov continued to attack with takedowns, and Mineev successfully hurt him from a distance.
At the end of five rounds a draw was fixed by a split decision (48-46, 46-48, 48-48).
Watch the video of the battle: