Klimas: Nobody wants to fight Usyk and Lomachenko
"Bellew can really fight," said Egis Klimas the manager of Alexander Usyk, who will face Tony Bellew on November 10 in Manchester. "And despite the fact that he went through several weight categories, he was a champion. He will be looking for how to knock Alexander out. But as Sasha said: it's impossible to hit an invisible one. For Sasha It will be a tough battle. And the most interesting thing is that Alexander Usyk is not looking for simple options. He wants resistance. England? Sasha is boxing all the time abroad - Poland, Germany, Latvia, Russia. He, as they say, is Road Warrior".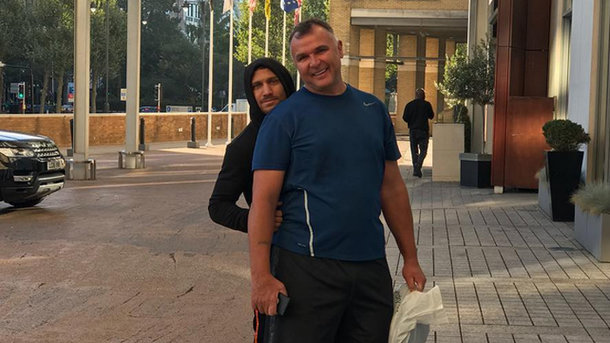 "Firstly, the guys know what he wants," said Klimas about his another fighter Vasyl Lomachenko. "Secondly, his discipline is outstanding. These Ukrainian boxers are good. I think there is something in them ... Maybe it's because of food (laughs)."
Klimas says that organizing fights for such strong fighters is, of course, not easy: "Nobody wants to fight them. We have to work hard".
The manager admitted that at the beginning of the cooperation he did not give Ukrainians any advice on how to work with the public: "They themselves understood where they were. And they behaved well without my advice. They are modest guys. But Vasyl likes to make a show: the bullfighter plays, calling the opponent to come close."
Whether Usyk is going to make a show in Manchester is not yet clear: "Sasha is unpredictable. It seems that nothing is planned, but at the last second he can think of something that the audience will just gasp."