Lima strangles Koreshkov (video)
Former Bellator welterweight champion Douglas Lima beat another former champion Andrey Koreshkov and advanced to the semifinals of the Grand Prix. The fight took place at the Bellator 206 tournament in San José.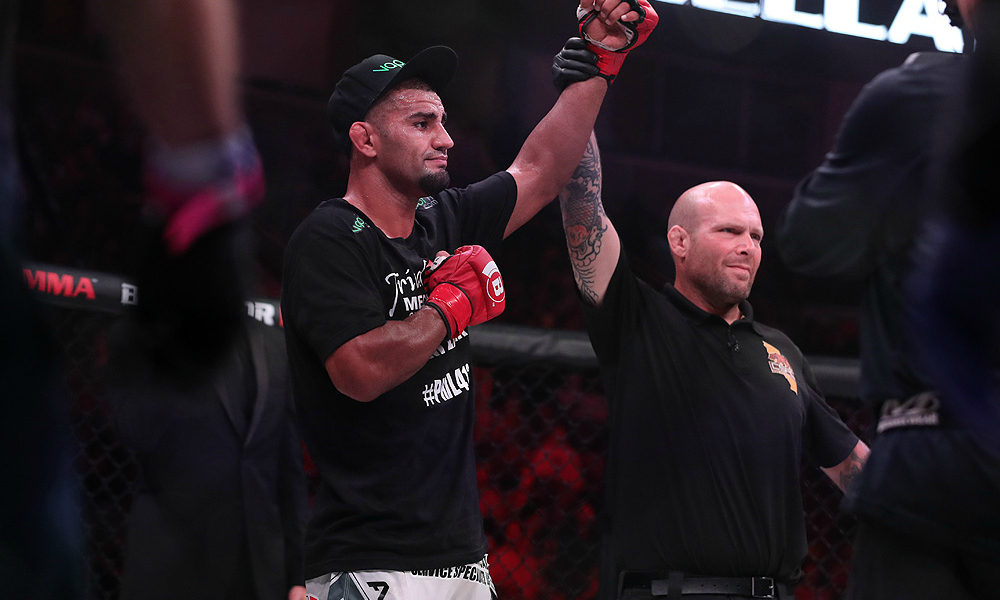 The fighters did not spend much time on reconnaissance and immediately began to disturb each other with heavy middle and low kicks. At the beginning of the second minute of the battle, Koreshkov successfully entered the clinch at the net and tried to take a takedown twice, but Lima withstood. The rest of the round was held in a viscous fight near the net - most of the time the control was on Koreshkov, who several times tried to transfer the fight to the floor.
In the second round, the fighters continued to exchange solid single blows. Koreshkov changed stance and tried to cut the distance. At the end of the round, Andrey again entered the clinch and tried to transfer the battle to the ground, but managed only to gain control of the net.
In the third and fourth segments of the fight, the fighters did not show anything new. Opponents alternately owned the initiative in the stance. Koreshkov continued to rely on transfers to the ground, but this only led to nothing. At the end of the fourth minute, the Russian was close to early defeat - Lima brought down a hail of punches, but Koreshkova was saved by bell.
In the middle of the fifth round, the Russian once again tried to drag the bout to the ground, but Lima defended himself without problems, took a dominant position and began to attack with strikes from above. Then Lima tightly took back and began to carry out strangulation and Koreshkov fell asleep.
This was the third meeting of Lima and Koreshkov. In the first battle, the Russian won by decision, and in the second confrontation, the Brazilian won by knockout.