Nurmagomedov trains with the former McGregor's sparring partner
Miles Price, former sparring partner of Conor McGregor takes part in the training camp of Khabib Nurmagomedov in the UFC 229 tournament. The Irishman does not hide his admiration with the fighting skills of the "Eagle" and is confident that on October 6 he will celebrate a victory.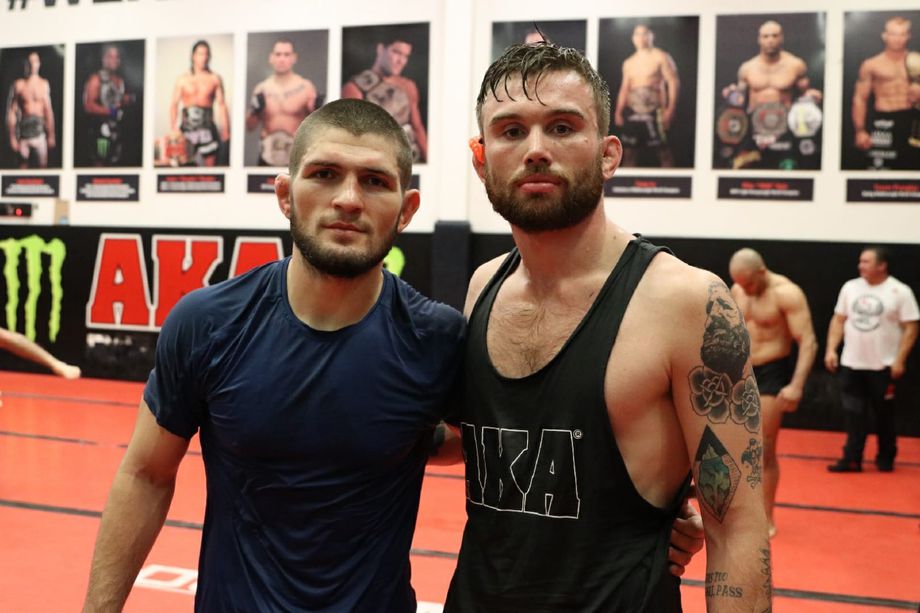 "I will be honest, we never got along with Conor in the camp, because we were very often sparred together. In those days, Conor fought in lightweight and featherweight. Each camp had its own hierarchy. Conor is a real egotist. He sees a competitor in every training partner. He is not the nicest person in the gym. If you give him heavy sparring, then after a while he no longer looks at you with friendly eyes.
"When we train with Khabib, I have the feeling that it's impossible to stop him. When people discuss his fights, they say that his pressure in battle just shocking, and it's true. He is clever, intelligent, energetic and constantly continues to go on you. His punching skills reached a very serious level. On October 6 he will have some trump cards in his sleeve, you'll see.
"If I need to make a prediction for this fight, then I will say that Khabib will win by technical knockout in the third or fourth round. He will transfer Conor to the ground and will destroy him until the referee puts an end to the fight," Price said.