McGregor's father predicted the outcome of the battle with Nurmagomedov
Conor McGregor will knock out Khabib Nurmagomedov in the first round. The father of Irish fighter MMA Tony McGregor told this on the air of the ESPN show. MacGregor Sr. called Nurmagomedov "slow, sluggish and predictable." According to Tony, Nurmagomedov does not stand a chance against his son, who is "in great shape".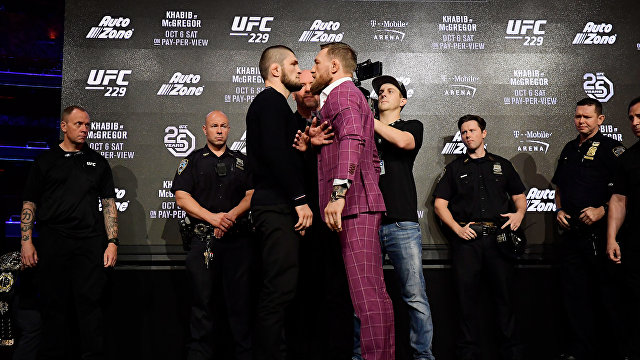 "Conor is strong and fast, hits hard. Khabib has nothing to oppose him, he has no chance of a second round, Nurmagomedov will not hold Conor's power under any circumstances, Conor will break Khabib's skull, definitely, he is too slow," said Tony McGregor.
Last week in New York, a press conference of two fighters before the "battle of the century" was held. Opponents exchanged attacks: McGregor called Nurmagomedov "rat", and the Russian fighter in response called a rival who advertised his own whiskey, "an alcoholic."
The bout will be on October 6 as part of the UFC 229 tournament in Las Vegas.