Nurmagomedov: I will give Conor a lesson
Unbeaten UFC lightweight champion Khabib Nurmagomedov summed up the press conference for the upcoming fight with Conor McGregor.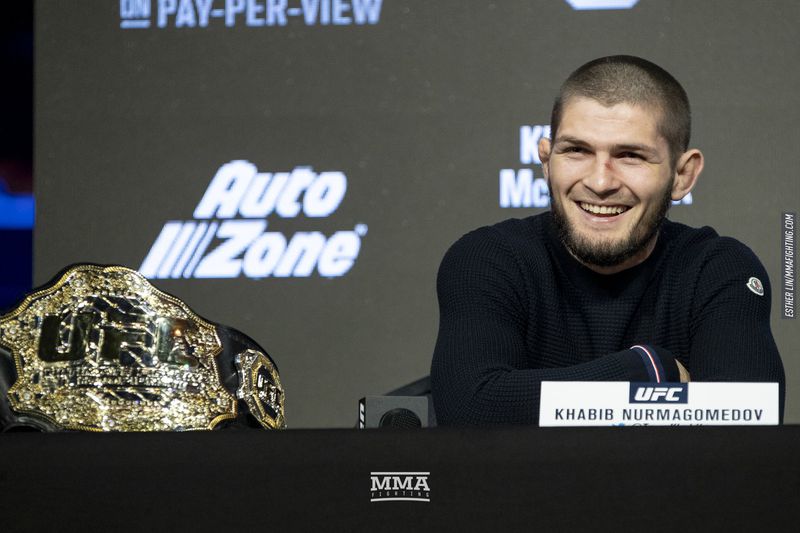 Khabib Nurmagomedov
"I did not hear Conor, because I do not understand his English. He wants to advertise alcohol. And I didn't mind but I do not like it when people use obscene words. I do not curse myself, as so many young people follow me. I do not want to set a bad example for young people. Of course, they want to unleash this duel in order to make good money, but young people need to think about it.
"I do not want to talk about Conor, I'm talking about myself. I know that no one is perfect and everyone can make a mistake. What message will I leave for the fans? I'll teach this guy, I'll smash him," Nurmagomedov said.
Nurmagomedov and McGregor will converge in Octagon on October 6 at the UFC 229 tournament in Las Vegas.