Abdurakhimov defeats Arlovski
At the UFC Fight Night 136 tournament in Moscow, Russian heavyweight Shamil Abdurakhimov took the upper hand in opposition to the former champion Andrei Arlovski of Belorussia.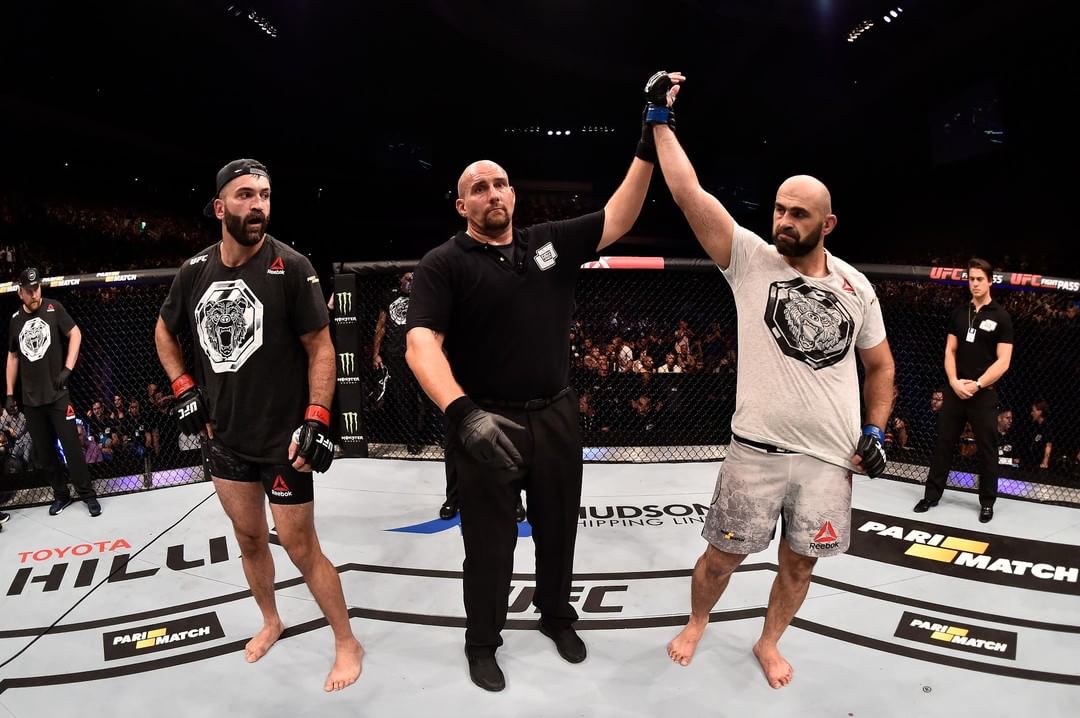 Both fighters started the fight slowly, but closer to the middle of the first round Abdurakhimov managed to transfer the confrontation to the ground. However, the Russian could not cause any damage to the opponent and because of lack of activity the referee raised the fighters in the stance. Towards the end of the round, Arlovski managed to hurt Abdurakhimov with a blow in the stance.
In the second round, Abdurakhimov again managed to conduct a takedown and inflicted several tangible blows on his counterpart when he tried to rise to his feet near the grid. Nevertheless, Arlovski was able to withstand the attacks and the rest of the time he transferred his opponent twice to the ground. In the final five-minute session, the fighters acted at a calm pace because of fatigue.
After three rounds all the judges gave victory to Abdurakhimov - 30:27, 30:27, 29:28.