Oleynik strangles Hunt in the first round
In the main event of the UFC Fight Night 136 tournament in Moscow, the experienced Russian heavyweight Alexey Oleynik forced the New Zealander Mark Hunt to capitulate in the first round.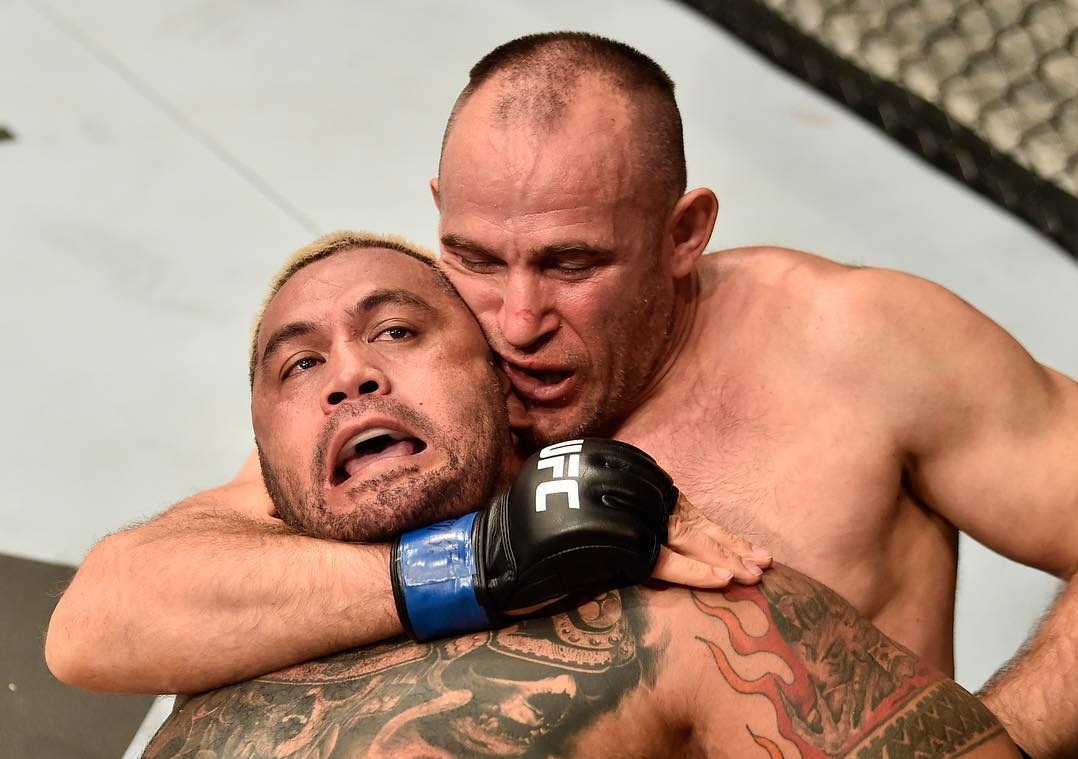 From the very beginning of the fight Oleynik began to pressure his opponent attacking Hunt with single blows and making attempts to enter the clinch. Mark frankly worked as a second number, throwing low kicks. Finally, at the beginning of the fourth minute of the battle, Oleynik successfully transferred Hunt to the ground. The Russian confidently took his back and began to hold a stifling reception - the New Zealander desperately defended himself, but still had to tap out.
Watch the ending of the battle: