Officially: Shlemenko to fight Tokov on October 13
Former middleweight Bellator champion Alexander Shlemenko will meet the compatriot Anatoly Tokov on October 13 at the Bellator 208 tournament in Uniondale, USA. 34-year-old Shlemenko (56-11) is now going through an unhappy period in his career. Last October Alexander lost to Geghard Musashi by a decision and in June lost by knockout to Bruno Silva. It is worth noting that the upcoming fight will be the last for the Russian under the Bellator contract.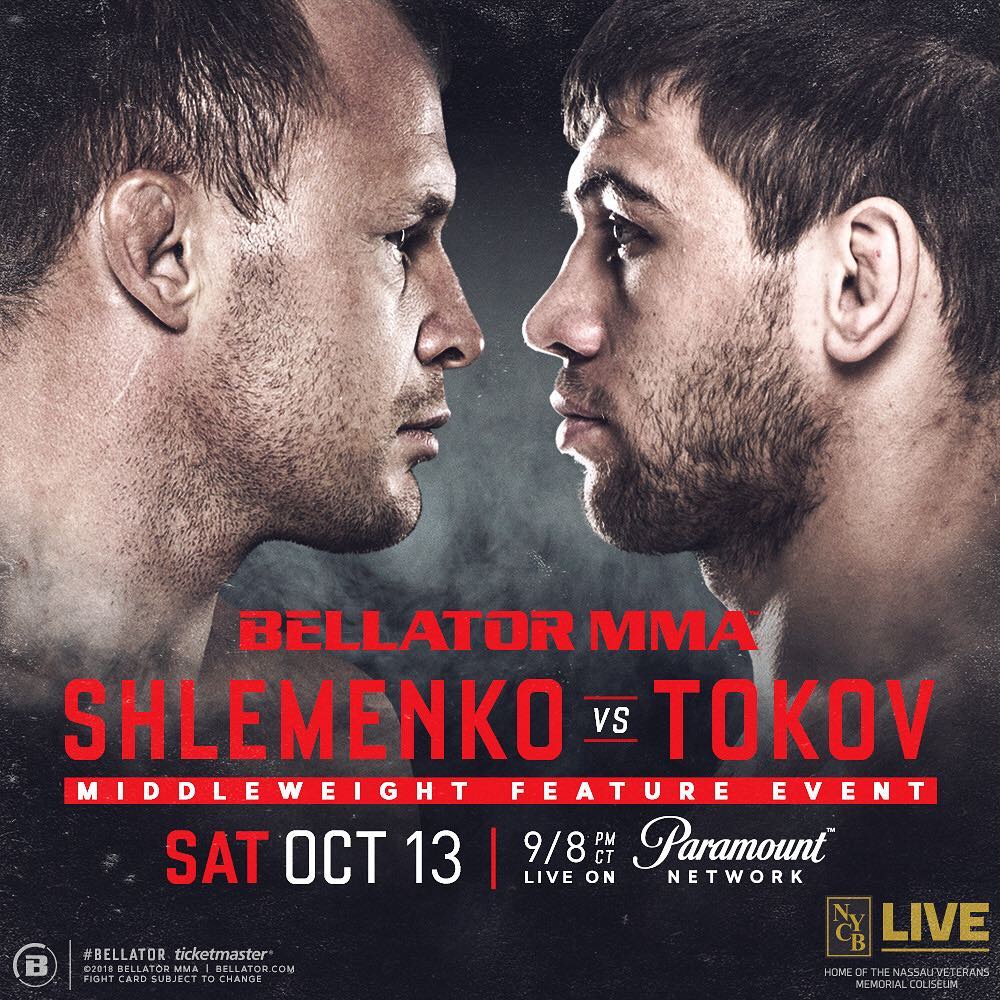 28-year-old Tokov made his debut in Bellator in February 2017, scoring technical knockout of Francisco France. The second fight under the American promotion was on May 25. Tokov won by a submission over Vladimir Filipovich.
In the main event of the Bellator 208 tournament in the semifinal of the heavyweights Grand Prix Fedor Emelianenko will face Chel Sonnen.