RCC 2: Gonzaga is heavier Emelianenko Jr. by 3 kg (video)
A few minutes ago in Yekaterinburg, the official weigh-in of the participants of the tournament RCC 2 took place. In the main event the famous Russian heavyweight Alexander Emelianenko will fight Gabriel Gonzaga.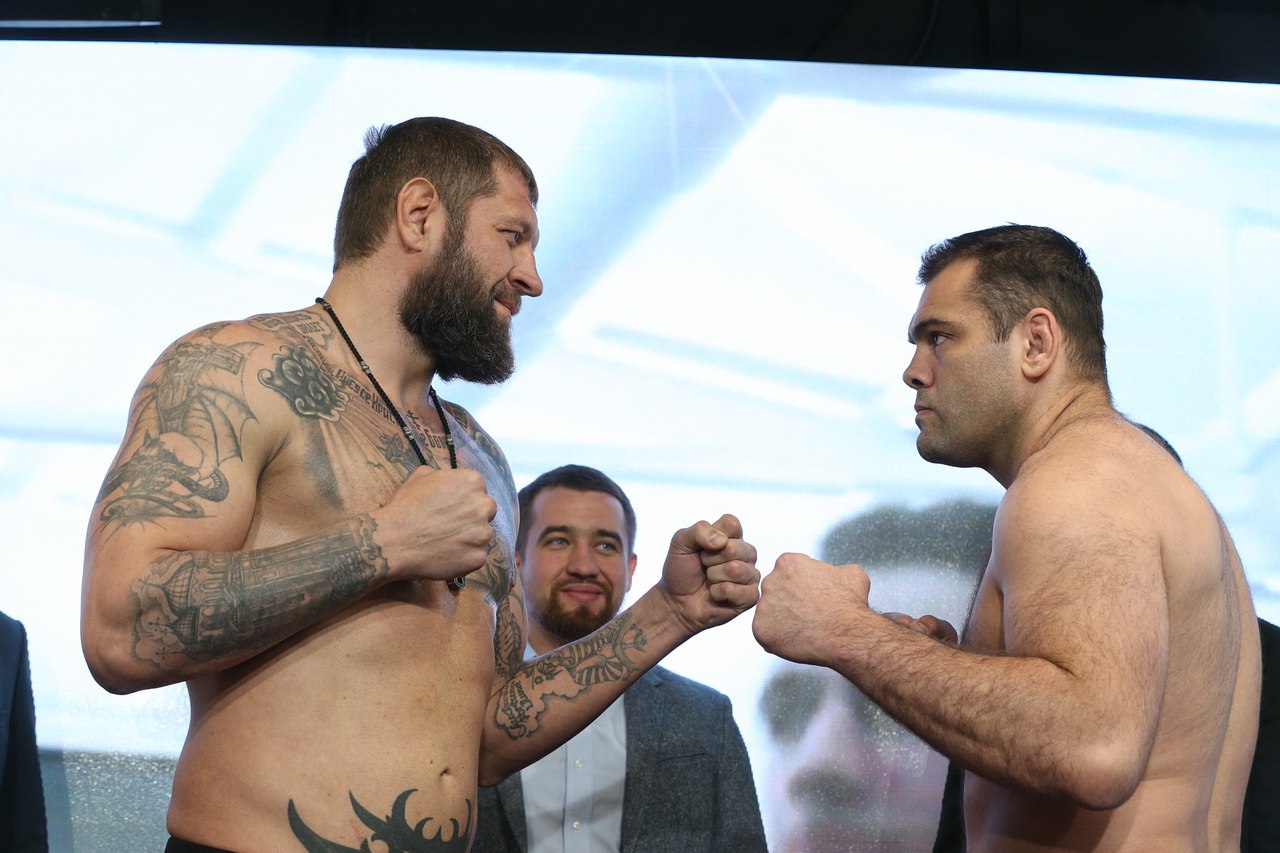 Alexander Emelianenko - Gabriel Gonzaga
Emelianenko was 116.2 kg, Gonzaga was 119.5 kg.
In the second main event the local Ivan Shtyrkov will meet another representative of Brazil Geronimo "Mondragon" Dos Santos. The weight of the Ural sportsman was 107.3 kg, his opponent was much heavier - 120.1 kg.
The fight show will is scheduled for tomorrow, May 5, at 17:00 local time or 10 am ET.