Romero missed weight and will not claim an interim title
UFC middleweight Yoel Romero of Cuba was unable to make weight at the weigh-in before the fight for an interim title with Luke Rockhold. At the first attempt Romero showed an extra 3.3 pound. The Cuban was given several hours to prepare for the second attempt, but the fighter again showed a rather impressive extra weight for the title fight - 2.7 pound.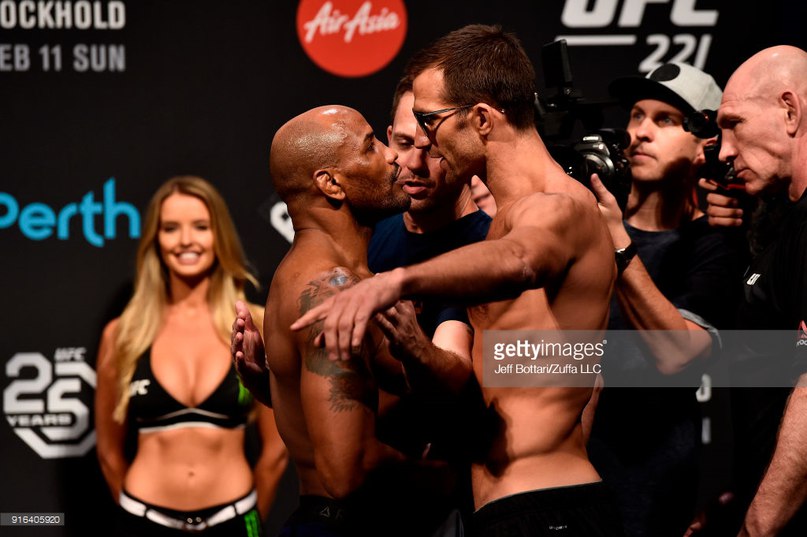 Yoel Romero and Luke Rokhold, Getty Images
Representatives of UFC have already officially announced that Romero will not become the owner of the interim title in case of a victory over Rockhold.
For Rockhold, who successfully showed on the scales the right mark of 185 pounds, the interim title is still at stake.