Sinepupov: We are not gonna trade punches with Quigg
Andrei Sinepupov, the coach of the WBA European featherweight champion Oleg Efimovich (29-2-1, 16 KOs), spoke about the preparation of his fighter for the battle against former world champion Scott Quigg (33-1-2, 24 KOs) on November 4 in Monaco, about conditions of their training camp in Tisovets, Ukraine, and sparring partners from Spain.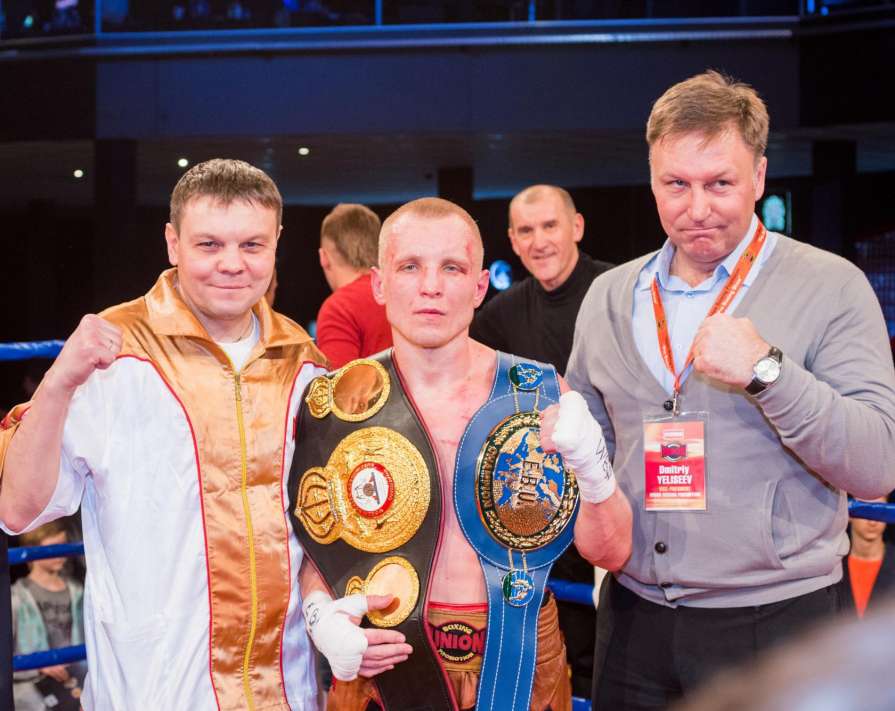 Andrei Sinepupov, Oleg Efimovich and Dmitry Eliseev
About training camp in the Carpathians: "It is the first time we went to the mountains for preparation with Union Boxing Promotions boxers, to Tysovets. It's 1100 meters above sea level and we feel it. When guys runs, spars, they feel lack of oxygen. But they quickly regain. I think by the end of the camp we will be ready since we will be here 28 days. The training base is excellent, there are all conditions - a ring, bags, a training gym. Sparring partners from Spain arrived and they will help to prepare."
About the preparation for Scott Quigg: "We saw his fights, broke it down. We understand that he has both advantages and disadvantages. As well as Oleg has. We picked sparring partners with style similar to Quigg. We prepare for this rival, and we will outbox him.
We are making out several plans for the battle, we must several not just one. Everybody understands that Quigg will try to trade but there is no sense in it for us, we need good fast legs, hand speed and smart plan. Oleg need to think and make decisions quickly. He needs to beat a powerful slugger, and for this, in order to move all 12 rounds, he needs to have a good physical conditions."