Pacquiao considers the refereeing in the Horn fight unfair
Filipino Manny Pacquiao called unfair the decision of the judges who gave victory to his opponent in his fight with Australian Jeff Horn.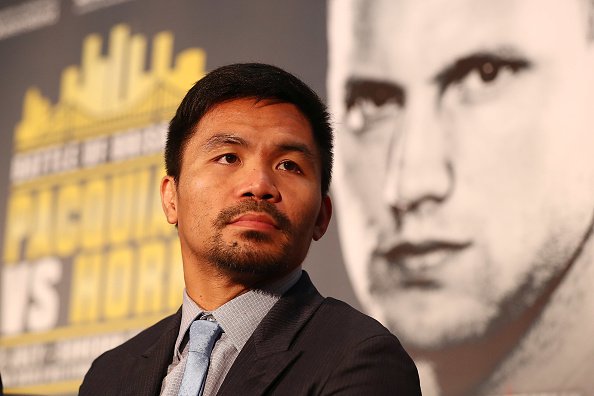 Manny Pacquiao
On Sunday in Brisbane, Australia, Pacquiao failed to defend the World Boxing Organization (WBO) champion belt in a welterweight division in a fight with Horn. The Australian won by unanimous decision. Right after the fight, Pacquiao declared that he respected the decision of the judges.
"I love boxing and I do not want to see him die because of unfair judging," Pacquiao said a few days after the fight. "Yes, I respect the decision of the judges, but at the same time, as a leader and a fighter, I feel a moral obligation to the fans to fight for truth and justice."
After the fight, the Philippine Boxing Federation appealed to the WBO with a call to review the outcome of the fight and to check the decisions of American referee Mark Nelson and the judges.
Pacquiao also appealed to the WBO with a letter in which he said that the organization must take appropriate measures "not to undermine the interest of spectators in boxing." The WBO responded that the judicial decision cannot be canceled, except in cases of fraud or violation of laws. The contract for the fight between Pacquiao and Horne provided for a rematch.
Earlier it was reported that after a fight with Horn Manny Pacquiao was considering retirement.