McGregor's Coach: Conor will return to MMA, but his motivation is not money
John Kavanagh, coach of the UFC lightweight champion Conor McGregor, said the Irishman intends to return to the Octagon in December this year. "I see no reason why he would not return. But definitely, he will not be return because of money. He told me very clearly: "Get ready, we'll be back in cage in December. He is no longer motivated by money. He can easily earn as much in the movies. It's about challenges. What will he do on free time, without fighting? You do something that brings pleasure. And this would bring Conor back. He gets pleasure here."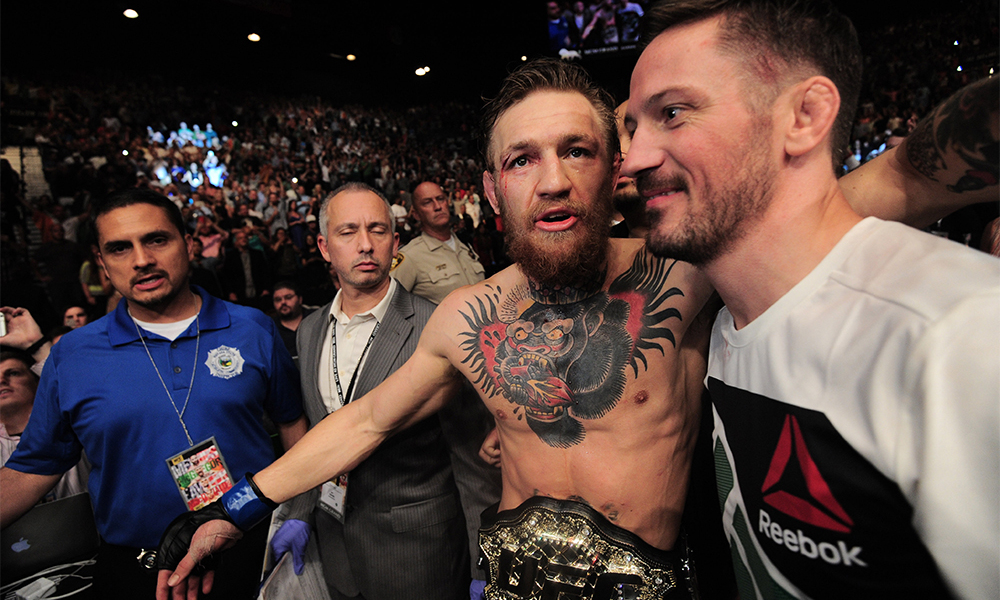 Conor McGregor with his coach
McGregor had 24 fights in UFC, 21 of them ended with the Irishman's victory (18 by KO). The last time the Irish champion went into Octagon was in November 2016 against Eddie Alvarez. McGregor knocked out an opponent and became a lightweight champion.
Next fight Irish fighter will hold on August 26 against the legendary boxer Floyd Mayweather Jr. (49-0, 26 KOs).