Nationality:

Born:

Jan. 24, 1995 (27 years)

Height:

6′2″ / 190 cm
Record:

10-0, 4 КО

Division:

Heavyweight (265 lbs)

Debut:

Sept. 28, 2014

Alias:

Polar Bear
Next fight of Sergey Spivac is not determined yet.
Date
Participant
Record
Results
Date
Participant
Record
Results
Boxing News: Sergey Spivac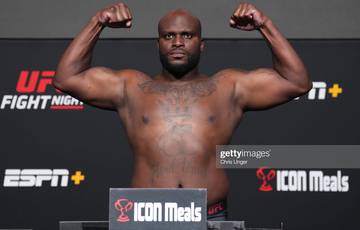 Nov. 19, 2022, 11:50 p.m.
Former UFC heavyweight title challenger Derrick Lewis withdrew from the fight against Sergei Spivak, who was supposed to head the UFC Fight Night 215 tournament, taking place these minutes in Las Vegas.
---
SERGEY SPIVAC PROFILE WHAT IS SERGEY SPIVAC'S RECORD?
Sergey Spivac's record currently stands at 10 wins, 0 lose and 0 draw.
WHAT WAS SPIVAC'S LAST FIGHT?
Sergey Spivac's last fight took place against Aleksey Oleynik on June 20, 2021, in Las Vegas, USA. He won by UD in the 3 round. That fight was 5 months and 12 days ago.
HOW ACTIVE IS SERGEY SPIVAC?
Spivac's last 3 fights have come over a period of 3 years, 2 months and 27 days, meaning he has been fighting on average every 0 month and 29 days. In those fights, he fought a total of 5 rounds, meaning that they have lasted 1 round on average.
HOW OLD IS SERGEY SPIVAC?
The Sergey Spivac is currently 27 years old. He was born on Jan. 24, 1995, so he will turn 28 in 1 month and 22 days.
HOW LONG HAS SPIVAC BEEN FIGHTING?
Sergey Spivac made his professional debut in September 2014, so he has been a pro for 8 years.
HOW TALL IS SERGEY SPIVAC?
Spivac is 6' 2" (6 Foot and 2 inch) which is 190 cm (1 meter and 90 centimeters).
WHAT WILL BE SERGEY SPIVAC'S NEXT FIGHT?
Sergey Spivac doesn't currently have a fight scheduled